a new bracelet.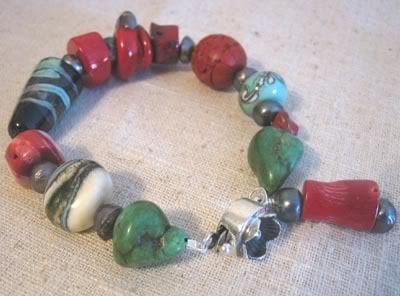 coral gardens bracelet
- flameworked beads, coral, turquoise, a vintage carved cinnabar bead, freshwater pearls & sterling silver findings.
i rather like the bead above. it's fine raku frit on black with a bit of red at the bottom and a haphazard spiral of copper green stringer decoration. i intend to make a pair of these so that there will be matching earrings.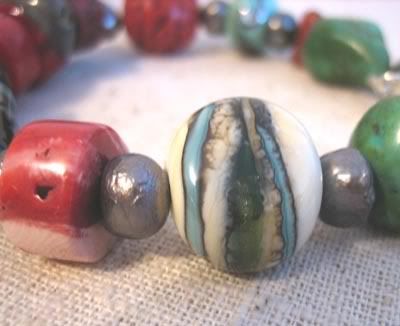 another simple bead, just dark ivory with silvered ivory stringer and copper green.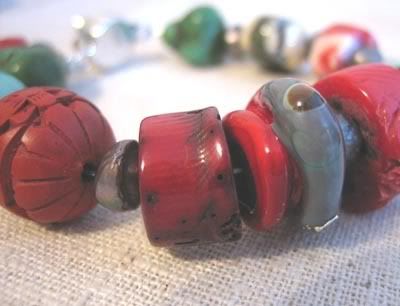 almost all my bracelets have a dangle, or two, next to the clasp - this one is a coral branch and some fresh water pearls.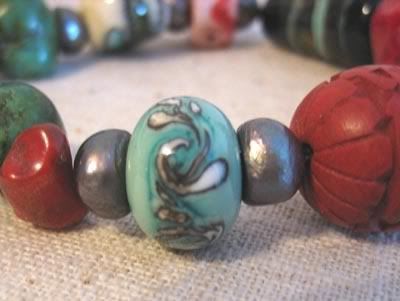 a copper green bead, rolled in dark ivory frit and then 'twisted' with a copper green stringer. not one bead in this bracelet used anthing but the simplest of techniques.