new
cherries
.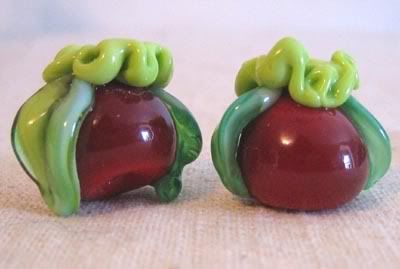 dark red fruit, with leaves of several transparent green glasses over white, with a pea green ruffle on top.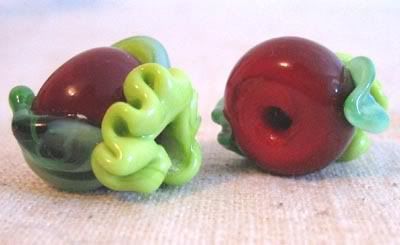 if all goes according to plan, by tomorrow night, these glassy bits of beady goodness will be hanging from my ears.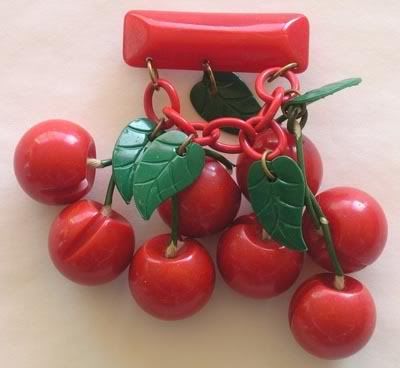 i love
bakelite
cherry jewelry. i had a bracelet once but it became so valuable i felt silly wearing it and sold it to a collector who nearly peed themselves with happiness.