Yesterday was a bone chilling, wet, gray blanket of a day.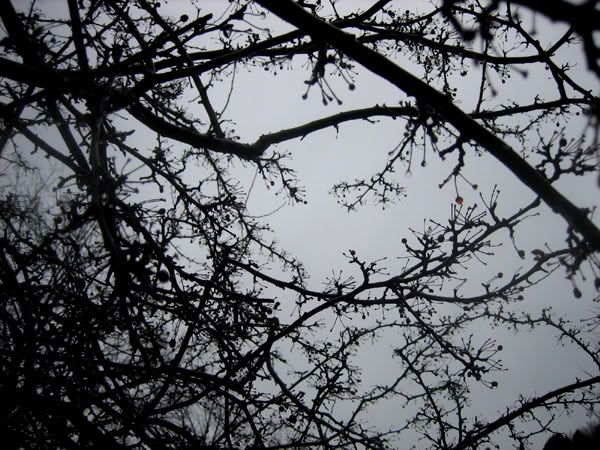 It was barely above freezing. with the winds blowing erratically, and a fine misty rain whipping around all day.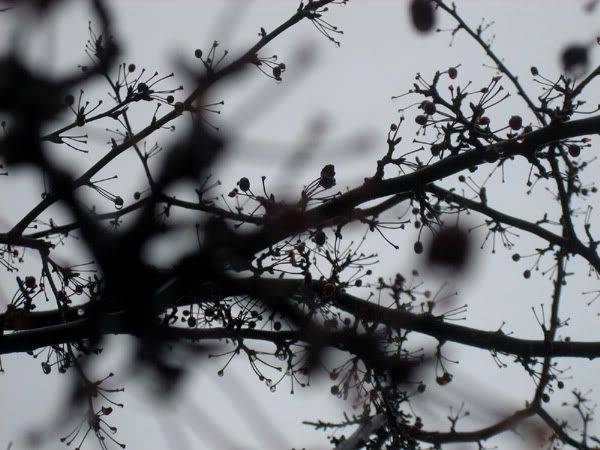 Dreary, m'dears, dreary.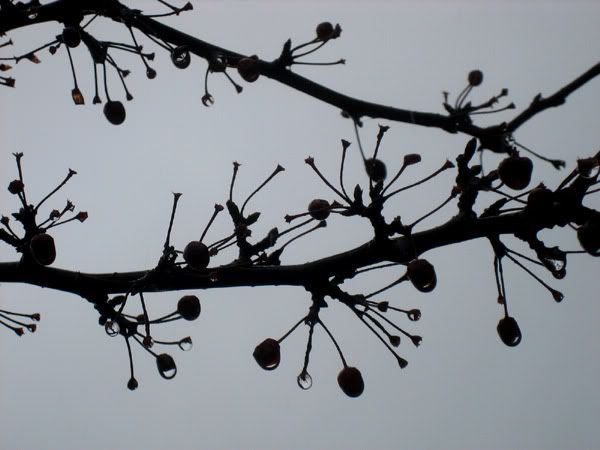 I thought I would get to torch this afternoon but it ended up being an inconvenient time.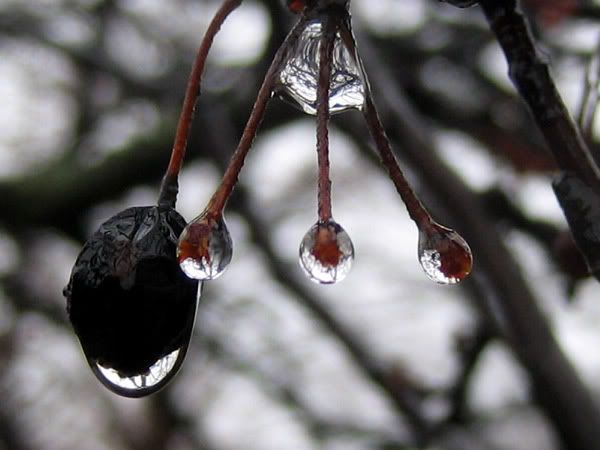 My mood got as dark as the skies. Eventually, I did get to flame and my frustrations turned into bliss. It's true, I had a stellar work session full of golden leaves, a giant hollow bird, a handful of blossoms and a new flock of iridescent crows.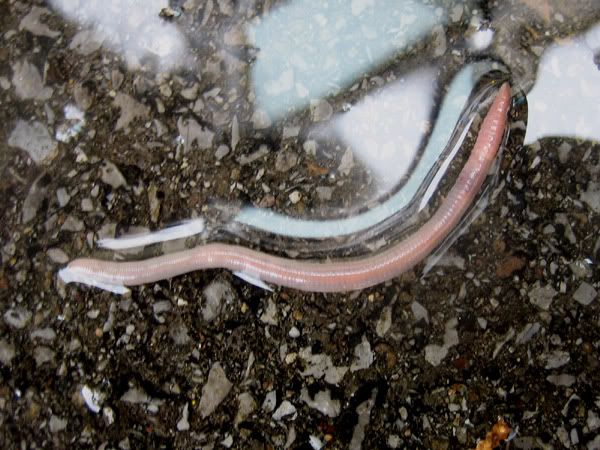 Just look at this poor bastard worm, inching across my driveway through a near freezing puddle. I picked him up, barehanded, and put him in a nice spot in my flower bed.
Foolish matron, tree hugger, worm lover and unrepentant liberal - that's me.