A whole new batch of spring blossom earrings.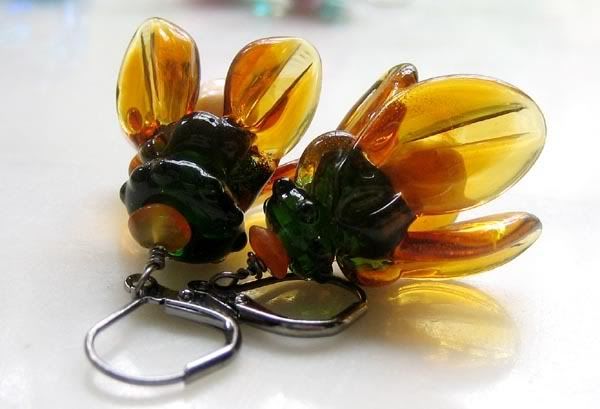 Little lampwork glass flowers with freshwater pearls and semi-precious stones.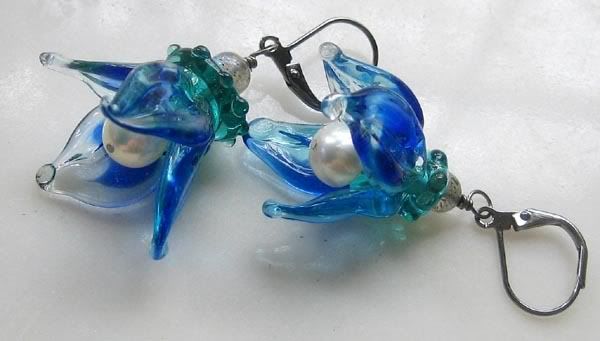 All of them are ready to deliver to the museum next week.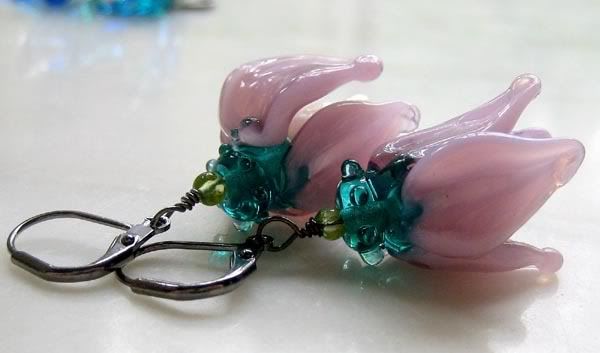 If you see something you want -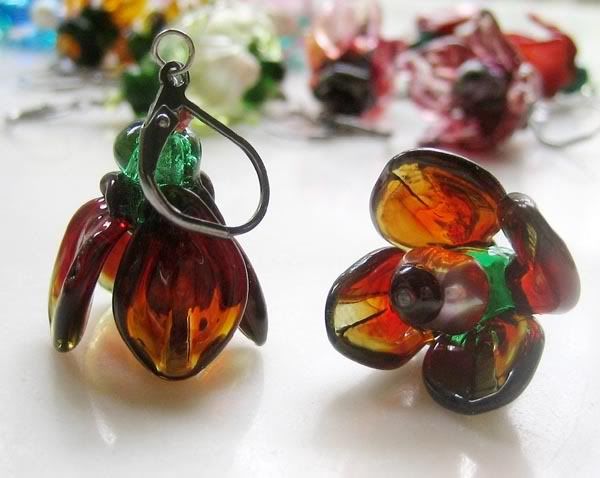 email me and I will set them aside for you -
or put them up on Etsy with a reserve in your name. $27.00 per pair.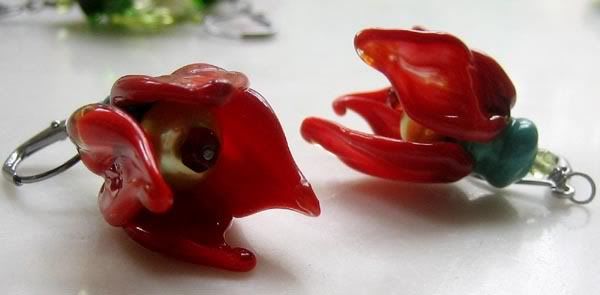 These have pale green pearls and garnets,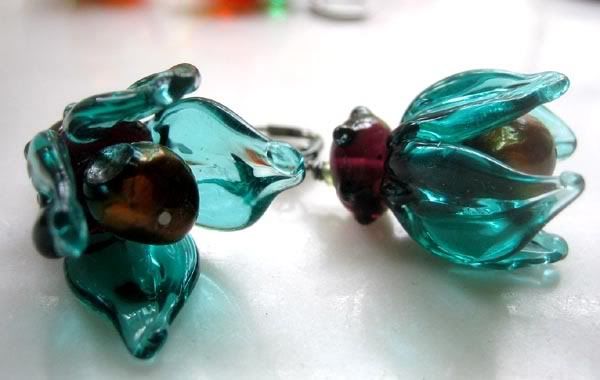 and these have brown pearls and peridot.
These little green glass and big white pearl snow drops are may favorites.