Yesterday I finally got around to assembling all my lentil shaped 'fern; beads into a bracelet.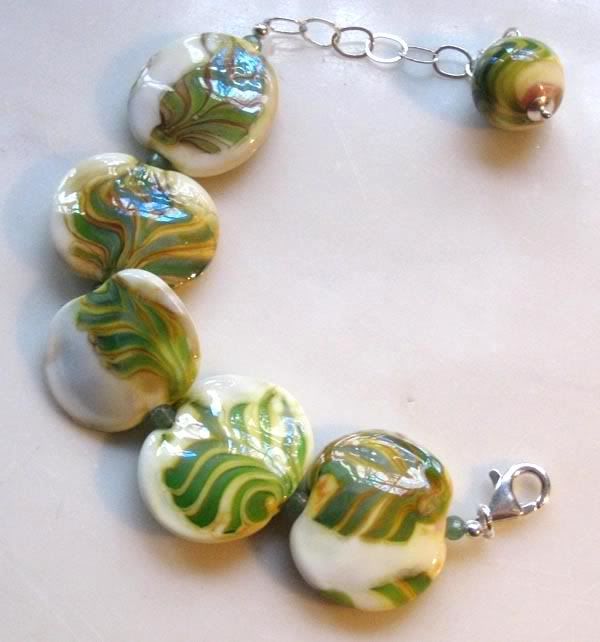 This is one of my favorite styles of bracelets to make - I call it the 'five lentil.' Pretty easy to see why, it's five lentil shaped glass beads strung together and attached to a chain with a dangle on one end and a fat lobster claw clasp on the other.
The best thing about this style is that it will fit anyone no matter what size wrist they have.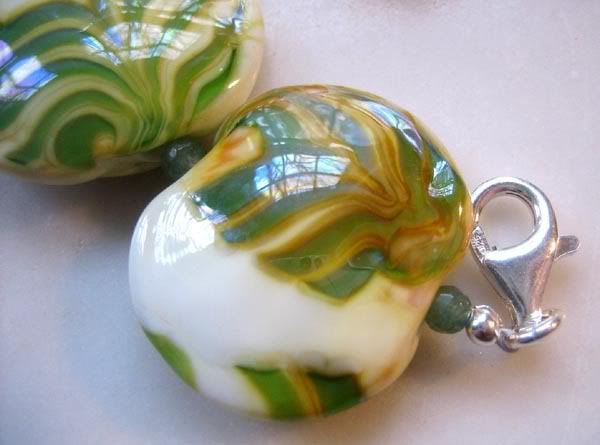 I wish I knew what the small gem stone spacer beads are - I never labeled them after I brought them home from the bead store. All the findings and the chain are sterling silver.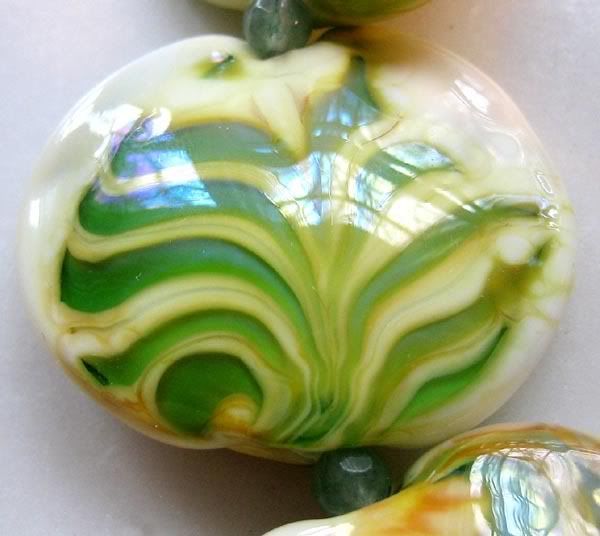 The beads are plain, old Effetre white with Double Helix Gaia raked on for the fern fronds.
I delivered it this morning to the museum gift shop.