I made another pile of small flowers for earrings.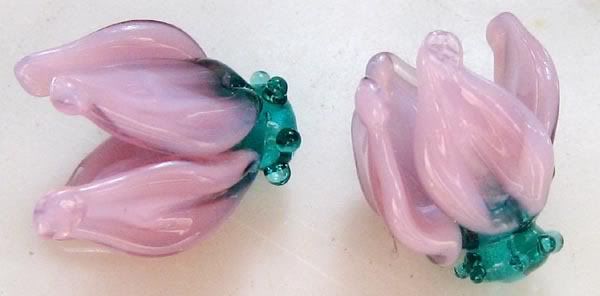 When you make these you have to make a couple of extra petals for each pair.
because when you re-introduce them into the flame they sometimes blow up in your tweezers.
These blue ones were especially cool, until they broke.
I used an encased blue and white twistie to make each petal.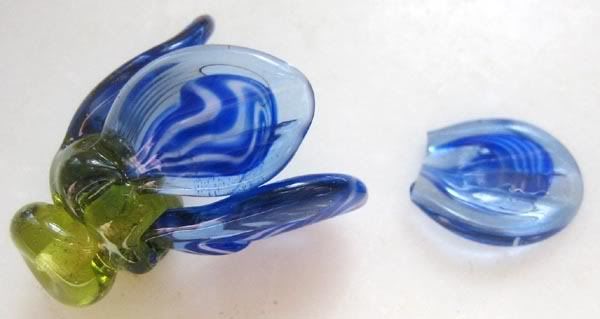 When I was done with all the little pairs I had a pile of spare flower petals.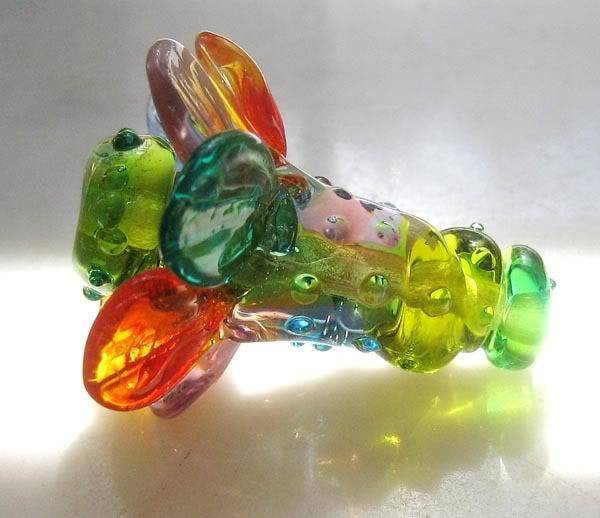 I used them to make one, big fanciful bloom which reminds me of a Dr. Seuss flower.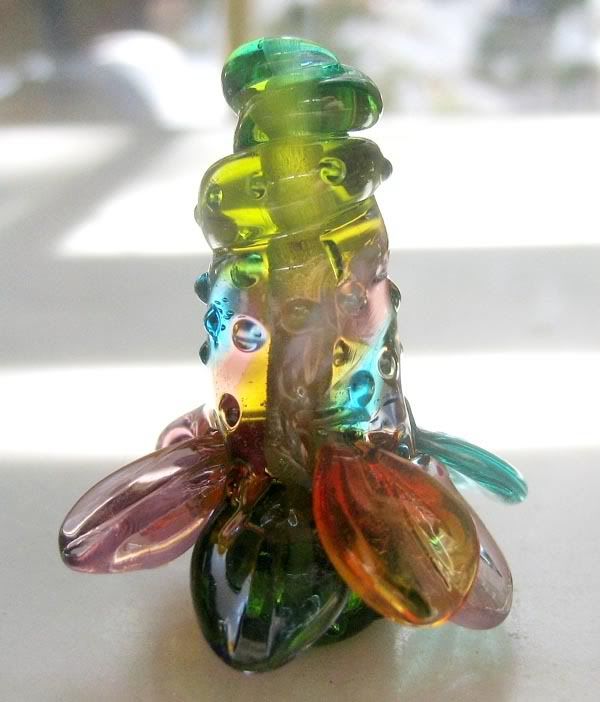 It's about 2" long.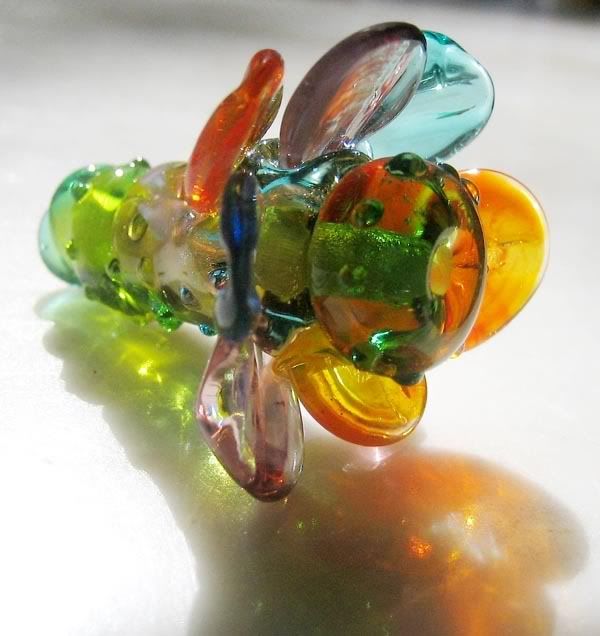 We are so, so close to spring!