Completely over the top and not for the faint of heart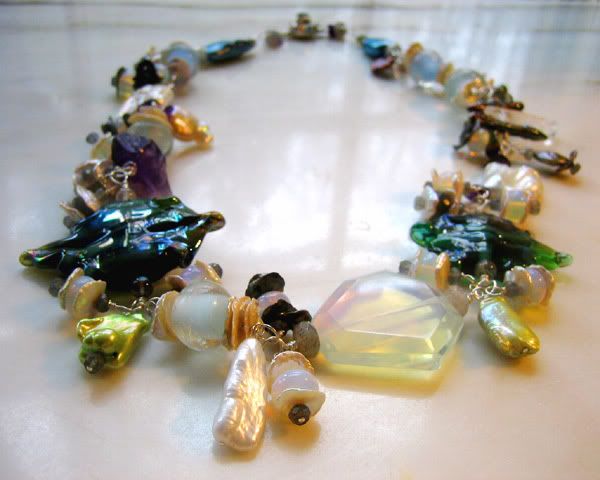 Once I got started wiring bits of gems and pearls together I just didn't want to stop.
There must be a mile of 22 gauge sterling silver wire in this royal baby.
It started with a pair of my lampwork glass leaves. Iridescent green ones made with Double Helix Gaia. I dug through my boxes of pearls and stones and put in a little bit of everything that looked great with the leaves.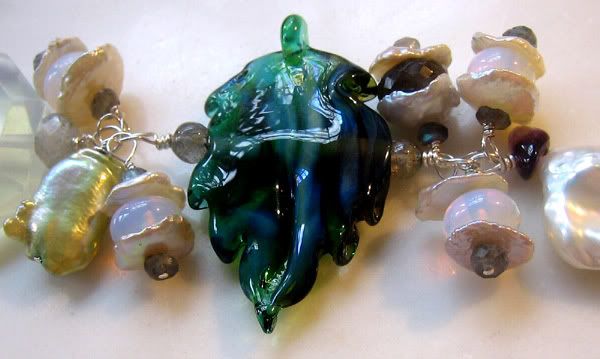 To unify the design I used lots of these little 'pod' dangles. They're labradorite, opal glass and cornflake pearls. I love using cornflake pearls as bead caps.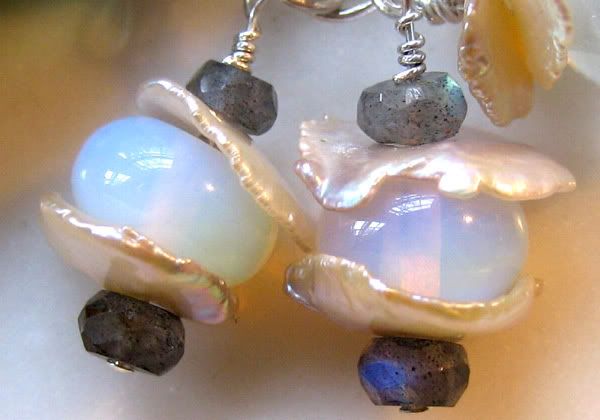 It was delivered to the museum gift shop on Tuesday. Everyone there seemed to love it, I get a little nervous when I make anything that is so over the top. Usually, I just try and keep it simple.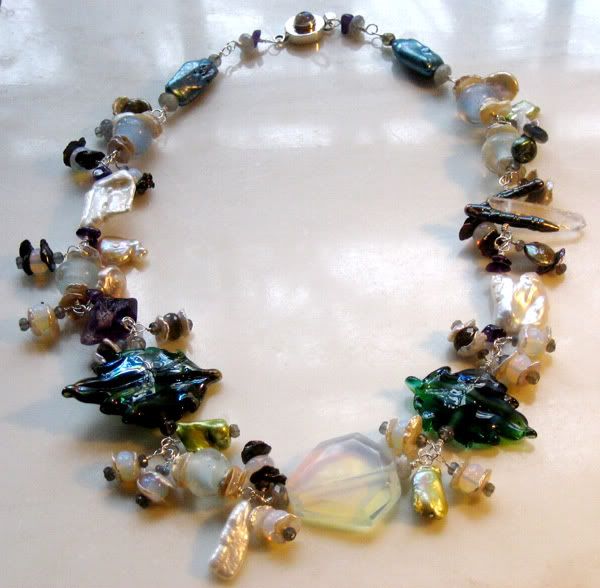 It seems like spring is here. Look, see, the snowdrops are out