This in one of my two silly dogs - Napoleon P. Oodle.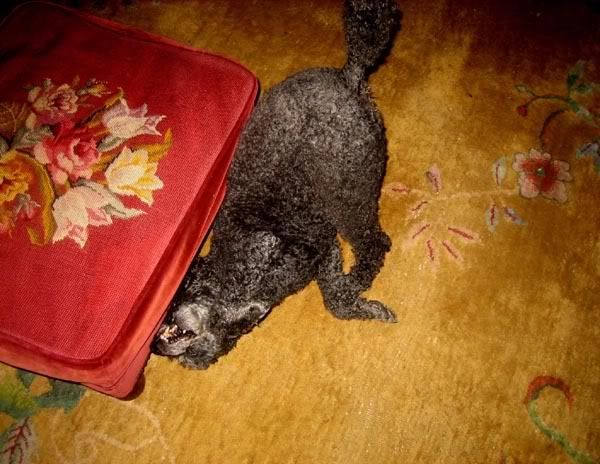 He is trying to rub the bugs outta his brain. He looks a little like a cubist Picasso painting of a poodle with his limbs all in the wrong places.
I never realized until I was looking at these snapshots that the tulips on my needlepoint footstool are probably where I got the idea for my latest blossom earrings.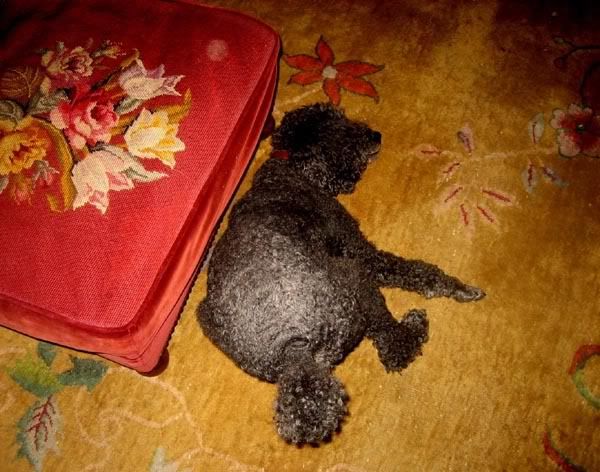 Please note that there is a spirit hovering over the footstool in this one. Yes, I know that this photographic phenomenon is actually the shutter catching the image of a falling raindrop - in my bedroom.