Magic?
Yes, I think Double Helix glass is magical - and addictive.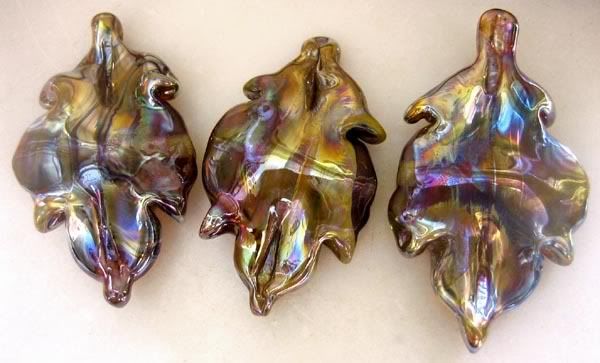 I had a real "a ha !" moment while working with it the other day and got the most lustrous results. This little batch of leaves look just like old carnival glass.
Just look at all those metallic colors.
The plan is to make a whole wreath necklace of them.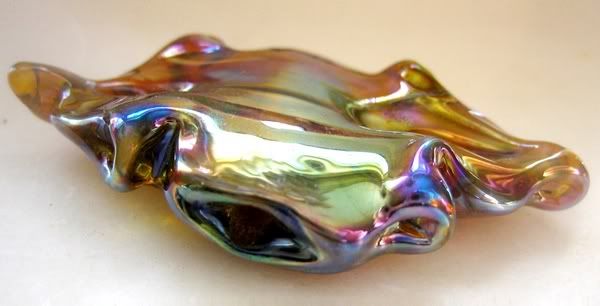 What glass did I use?
The base beads are topaz and/or pale aqua that has been encased in Double Helix Aurae. To make the leaf shape I start with a lentil bead and tweezed and spot heated it into a little sculpted leaf.
I am seriously going to try and sell a few beads on Etsy.
I have dithered about with it and never really made much of a commitment to sell there. So, I am going to try and list some of my nicer beads there and see if anyone is interested.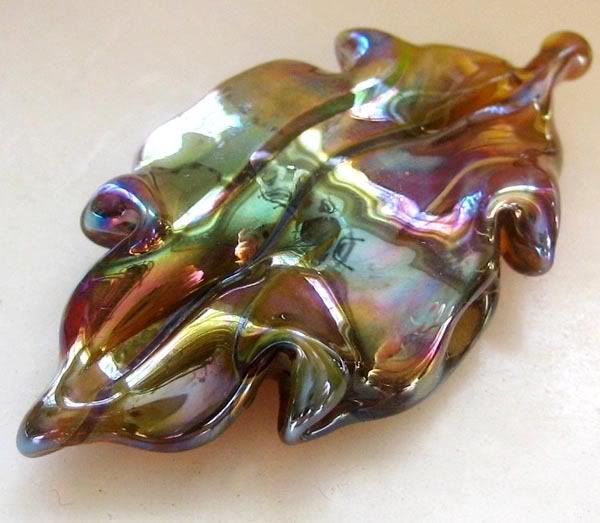 This one is up right now in my
Belvedere
shop.
"Well the moon is broken and the sky is cracked..."