I intend to teach myself to work in a more sculptural way with the torch.
This week a cooked up another batch of crow focal beads - this time after more sketching and thinking. Who wants to admit that they lay awake in bed and ponder lamp working techniques before nodding off?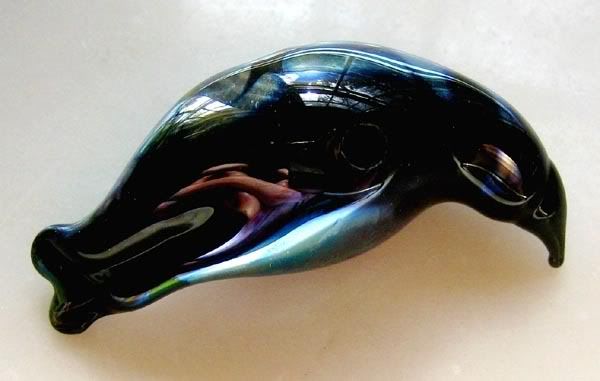 This one has got the twisted shape of a big, ornery crow. It is almost 2 inches from beak to tail feathers. Same as before it is plain old Effetre black with swathes of Double Helix Triton and Psyche that have been heavily reduced.
I have listed a couple of them in my
Belvedere
etsy shop.
(sold)