Yesterday I finally made myself pick up my brushes and get back to work on this huge painting.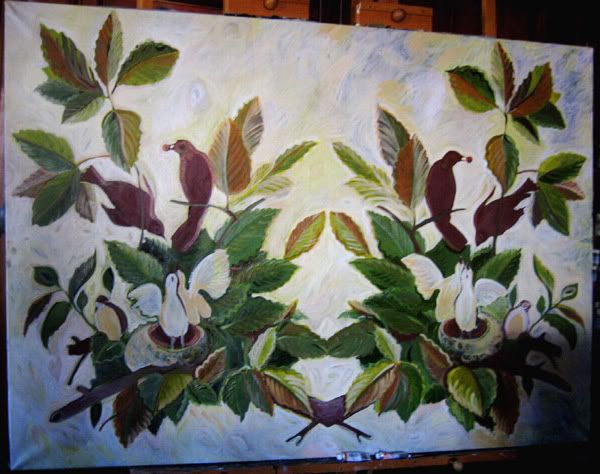 It seems that late winter does me in, every year shortly after Valentine's day I just stop painting.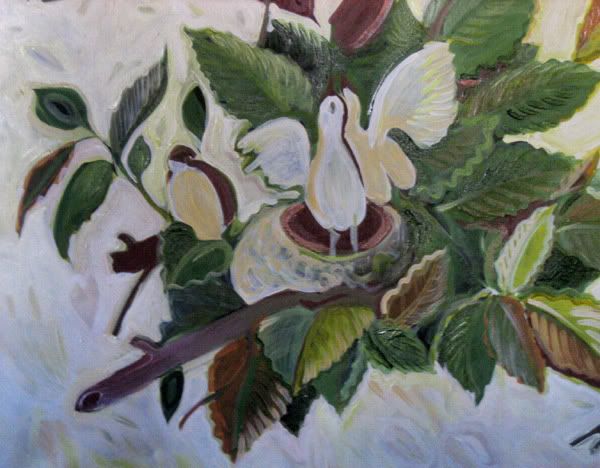 /blog%202010/robinsmarch2520104.jpg" border="0" alt="Photobucket">
I don't know if it's the lack of light, or my mood but it always happens.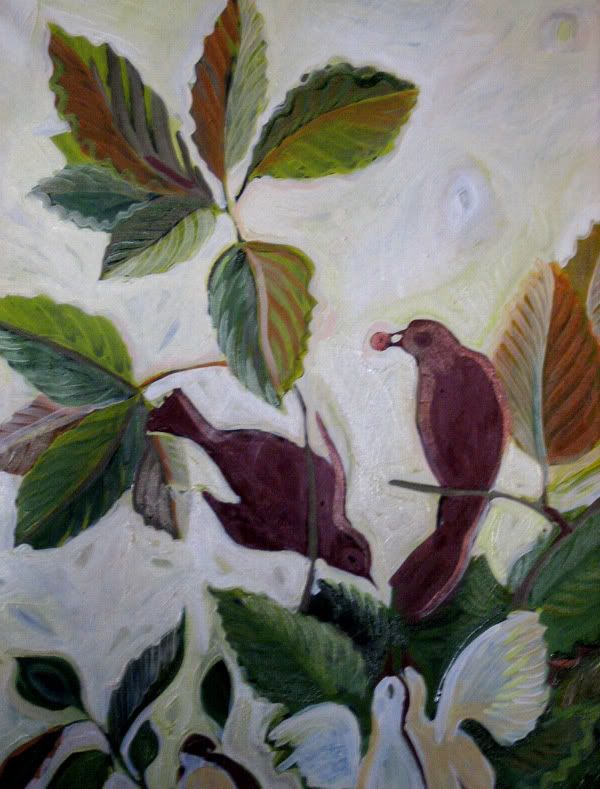 It was a paint explosion, I worked for hours.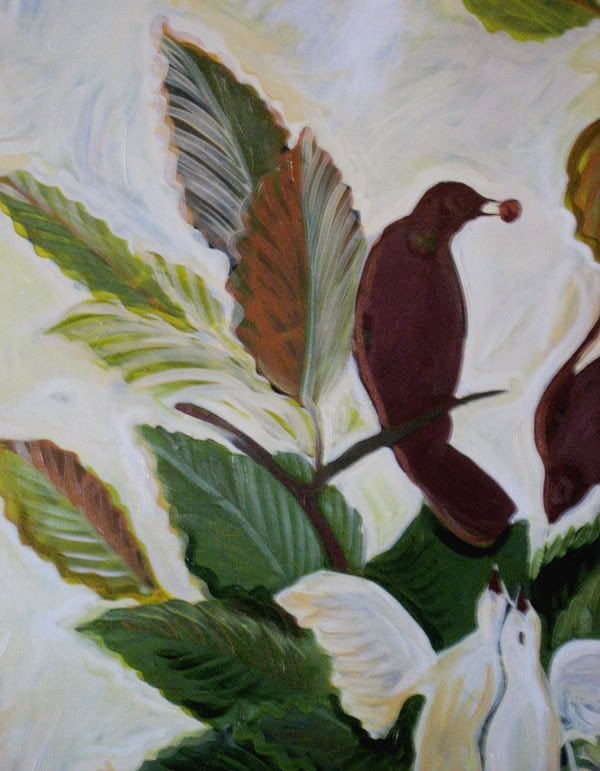 Happy sigh.