It's a sweet, cheerful Christmas sweatshop in my dining room.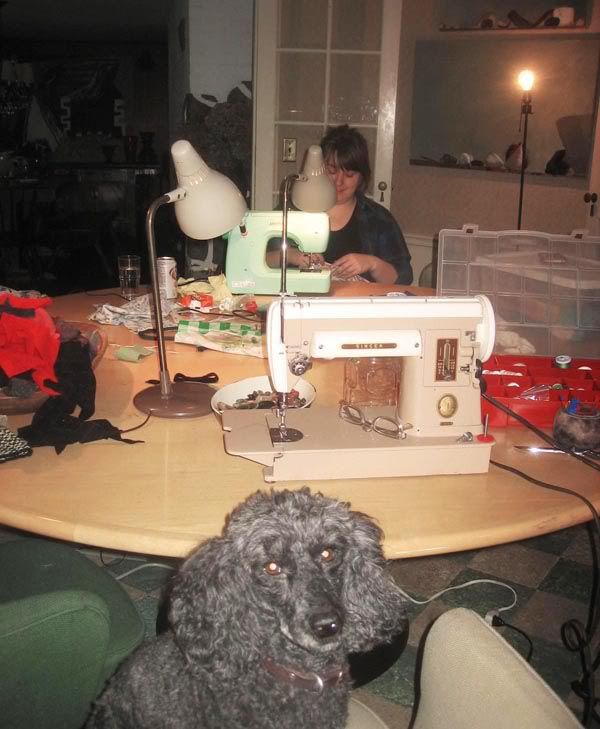 Yeah, we're making oodles of gifts. That's Miss Margaret on the other side of the table. She's making aprons with her great new Hello Kitty sewing machine. That's Kiki sitting in my spot.
A second pair of fingerless gloves with birds - I sold the first pair in an unfocused moment and had to re-create them.