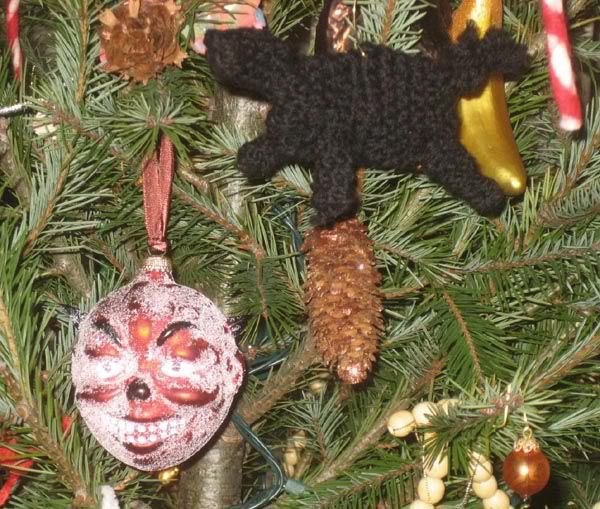 Once upon a time
Krampus
was Santa's dark companion. While Santa was merrily handing out presents to the good children Krampus was beating the naughty ones with birch sticks. Or even worse, hauling the really rotten ones away in the basket on his back to later drop them into the pits of hell.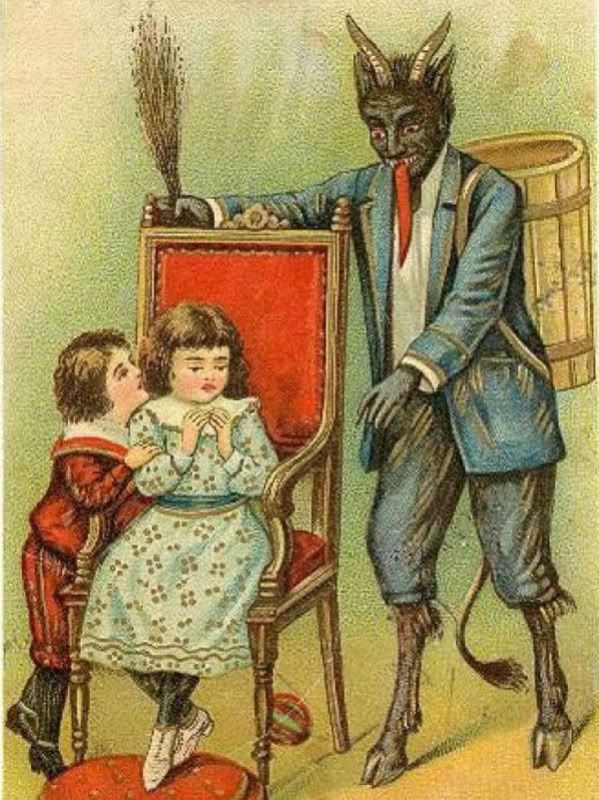 At some point Santa and Krampus parted company and Santa began threatening bad kids with the less drastic "lump of coal in your stocking" punishment.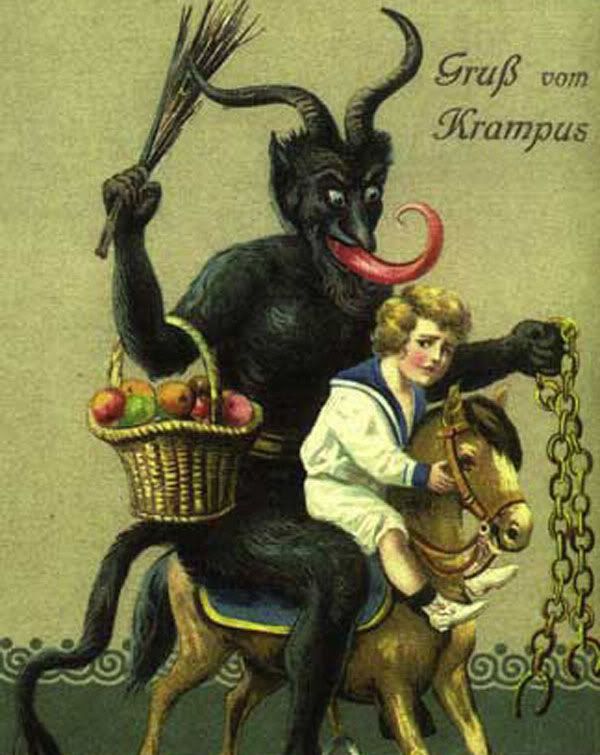 Here's hoping that Krampus did not come to your home and that your babes are safe and sound and gently coming down off their sugarplum highs.
Krampus, black poodles, glittery copper pine cones and magical (amanita muscaria) mushrooms on our tree.