I have made a lot of bracelets this season - and love every one of them.
Giverny Bracelet (detail)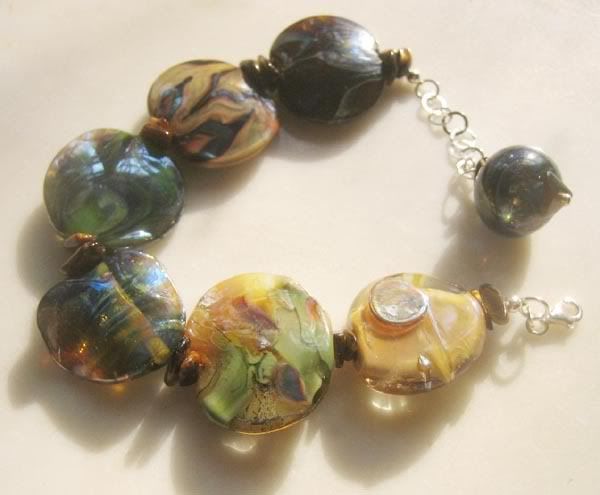 Giverny Bracelet - handpressed and raked lentils with lots of metallic luster glass.
Raku Beans - black with raku & my handmade murrini.
(sold)
My favorite style has a string of 6 or 7 matching handpressed lentils and a chain with a bauble on the end. The chain makes them perfect for any size wrist - so a gift the buyer can be confident that is will absolutely fit.