It's a bird, It's a painting - no it's a pair of fingerless gloves.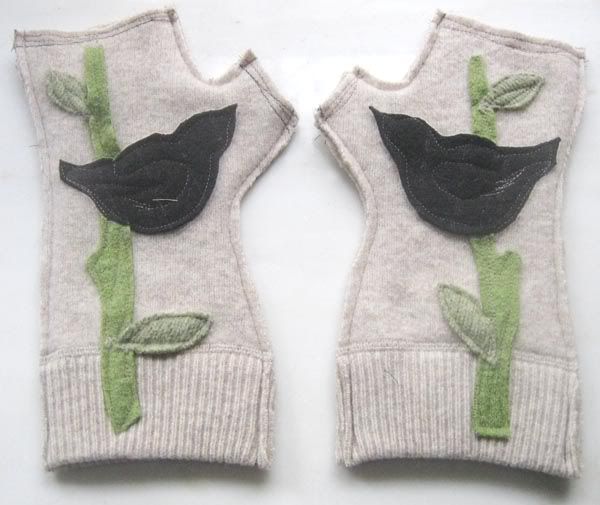 I bought so many sad, forgotten wool sweaters at garages sales this summer.
Who wants wool in August?
Me, that's who. Because now, in December, I have the most amazing stash of felt to make fingerless gloves with.
Christmas gifts?
I'm making fingerless gloves for all the babes in my life.