Here in the beady little sweatshop, even tho Christmas is still a burning memory, Valentine's Day is lurking right around the corner.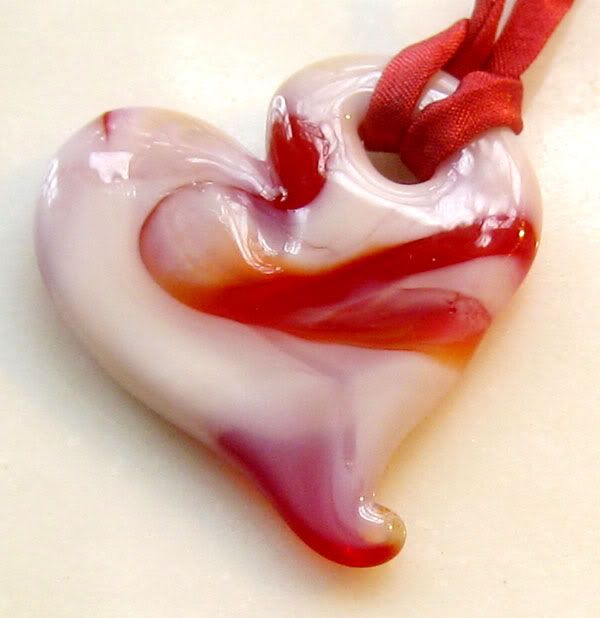 For Cupid's holiday I am bringing back an old favorite - an off mandrel heart with a hole in one of the lobes for stringing. A deceptively simple looking bead, it can be a real booger to make.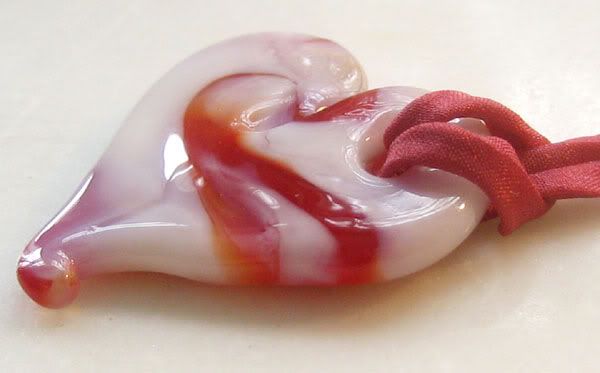 But, with each one my technique is getting more solid and there are fewer, and fewer, hearts that look like ruptured amoebas.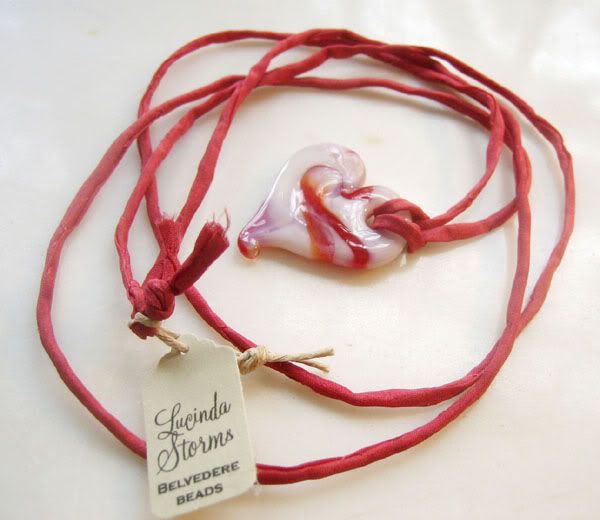 Valentines Heart - Tongue Pink and Cim's Sangre glass on a red silk cord.