Morticia Addams would love this necklace.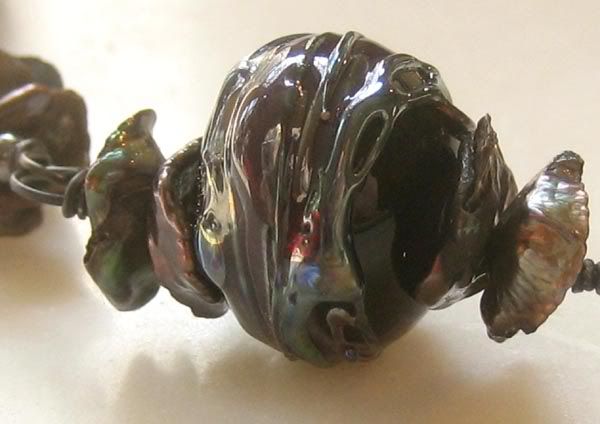 "...creepy and they're kooky, mysterious and spooky, they're all together ooky..."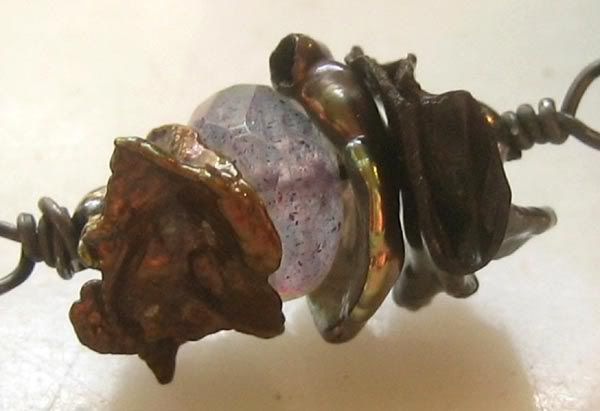 With big iridescent oil slick black glass beads, stacks peacock cornflake pearls used as bead caps and glowing labradorite rondelles all wired together with black steel wire.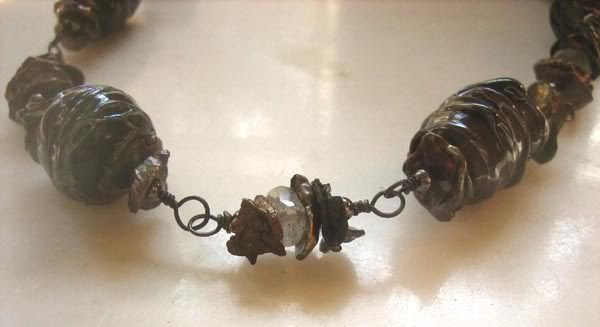 This is the one of the two pieces that I hope does not sell this holiday season.
I love this necklace and want it for my own.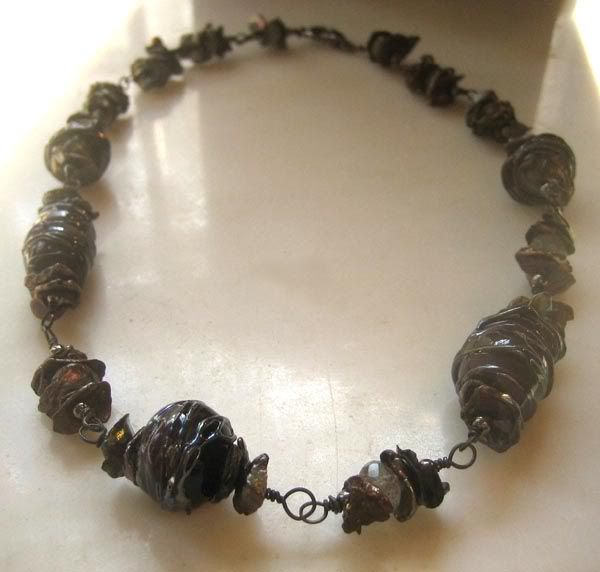 It's so subtle that I don't think anyone has even noticed it yet, it's just coyly hanging on the wall at More Fire waiting for me to bring it home at the end of the party.