Holiday spirit?
I am getting there.
Holiday jewelry - not my thing.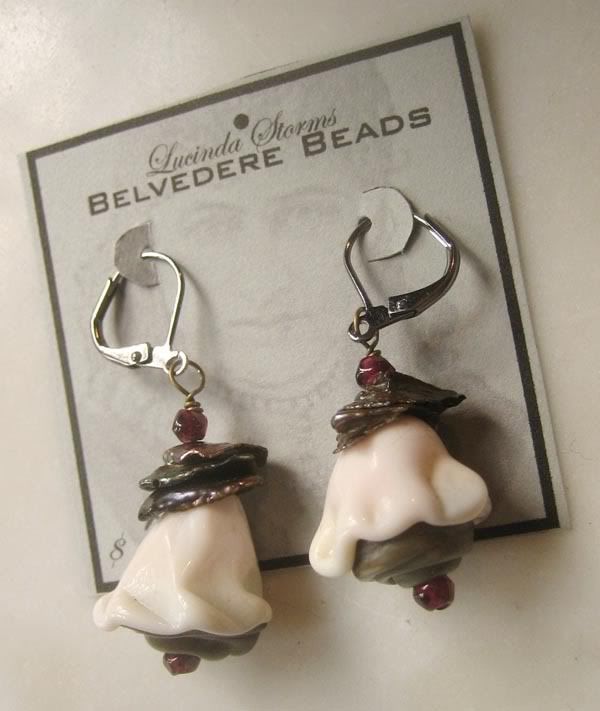 Generally I would say that I prefer fruitcake to holiday jewelry.
Nevertheless, this grinchly old bat likes this pair of red, white and green earrings and is wearing them this holiday season.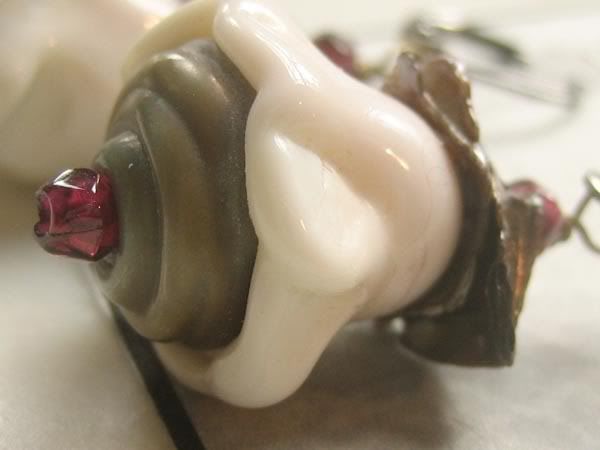 A spiral core of copper green glass with a white glass flower overlay, a garnet for each end and some cornflake pearls as bead caps.