I <3 my dog.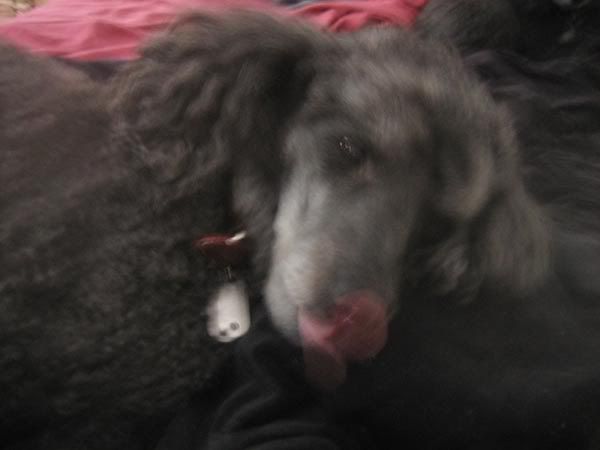 Napoleon P. Oodle is a bit blurry in this snapshot - but I kinda like him that way.
In this glamorous photo he's licking his nose, he's gifted.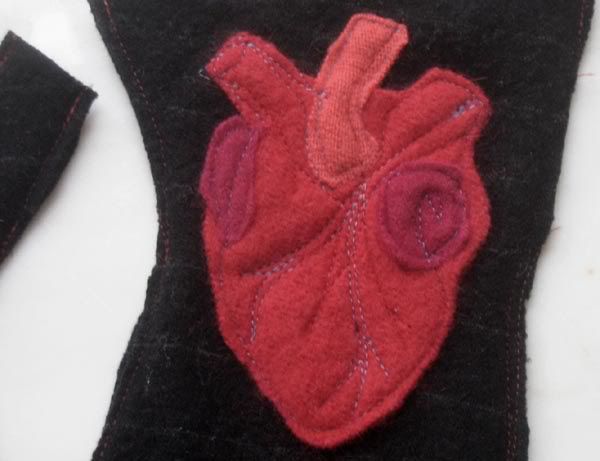 Another pair of wool felt fingerless gloves.
I had to wait until now to share them with you - because it wasn't until today that I finally got to gift them. I love this pair.