Ages ago I made a single poppy petal.
You can see the original post
here
.
My intention was to torch a whole set to be worn as a bracelet, which, as you can see I finally got around to almost a month later.
The petal edges were spot heated and ruffled by twisting with a pair of non-serrated edge tweezers. The rod colors are medium red, dark special red, carrot red, cim's sangre, cim's clockwork, transparent striking red and purple red - just about every red kicking around in my stash. The black splotches are black with a dot of raku (iris orange) frit.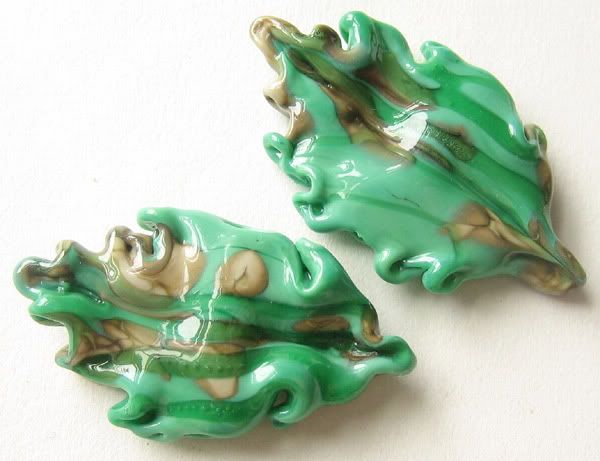 The leaves were also made with tweezers and a knife. Thet were made with nile green, a liberal sprinkling of course avocado frit and transparent grass green veining.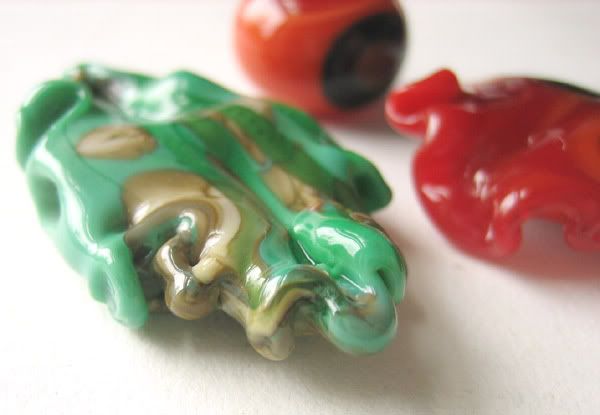 Here's the layout for the bracelet.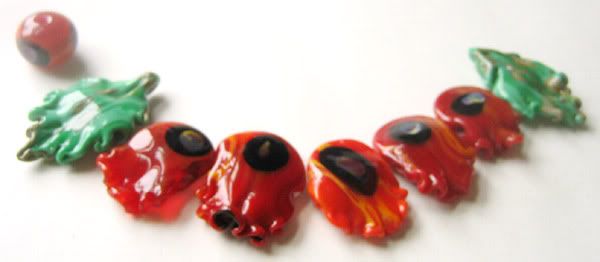 I am extremely excited about this set. Every once in awhile you make some beads that just seem to be better than what you've made before. I feel like I am finally getting somewhere with the shaping and sculpting of glass into natural forms.