A big buggy grasshopper stuck to the side of the house right next to my front door.
I keep partial sets of beads in vintage Murano glass bowls all over my work table. This bowl is full of my
Gauguin beads
, so far. I don't have the patience to make an entire set in one, or even two sittings. I just make a few each time I get some torch time and sooner or later there are enough for a necklace.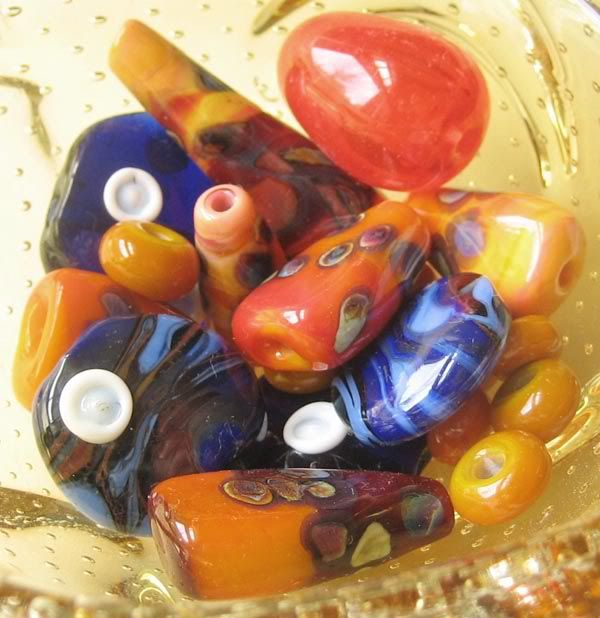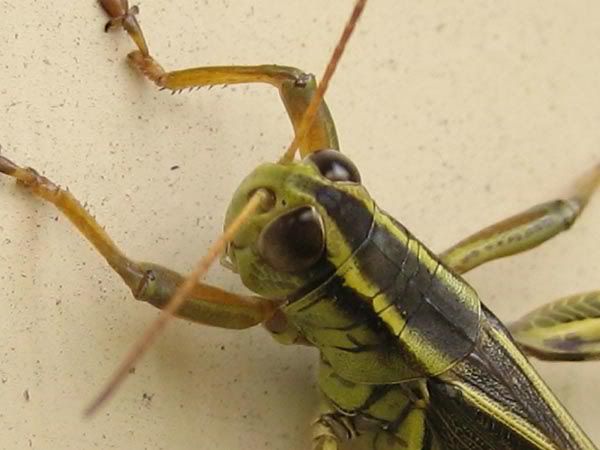 One of the best things about summer is the bugs.