As promised, I put up some treasures from my stash in my
curiousOldthings
etsy shoppe.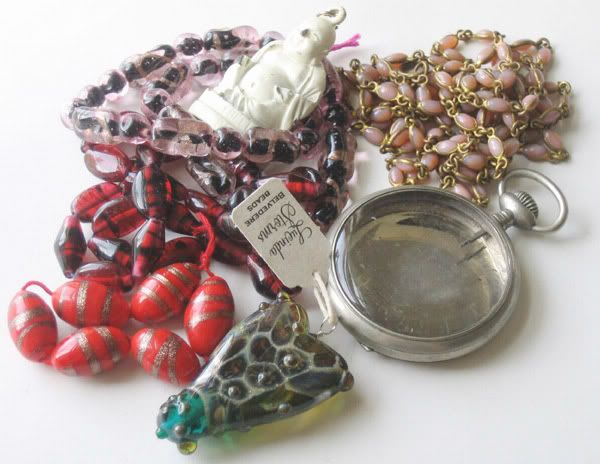 There are vintage Murano glass beads, a Victorian pink glass rosary chain, an empty old pocket watch case, a smiling Buddha begging to have his belly rubbed for luck and even a little something for my
Belvedere
shop - a glass heart pendant.
Nature Girl - a lampwork glass heart & sterling silver love token.