He loves me, he loves me not;
how many petals has a daisy got?
Should I count, should I dare,
thought the meadow maiden, fair.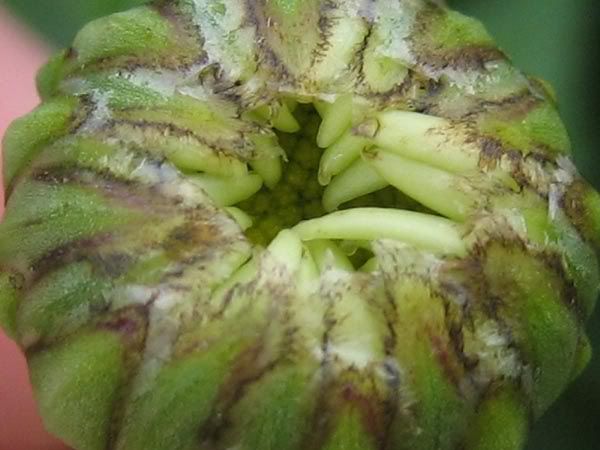 Up close, these daisy buds look rather sinister.
I finished up my assistant glass bead making teaching gig today. Despite my trepidation, I had a great time and I think the students did too. I missed out on getting to make any glass myself this week - two sessions of hostessing and two days of helping to teach - now it's my turn to play.