Back to beads.
Far and away one of my favorite painters is Gauguin.
His painting 'Vahine no te vi,' or woman with a mango, is the inspiration for some new beads.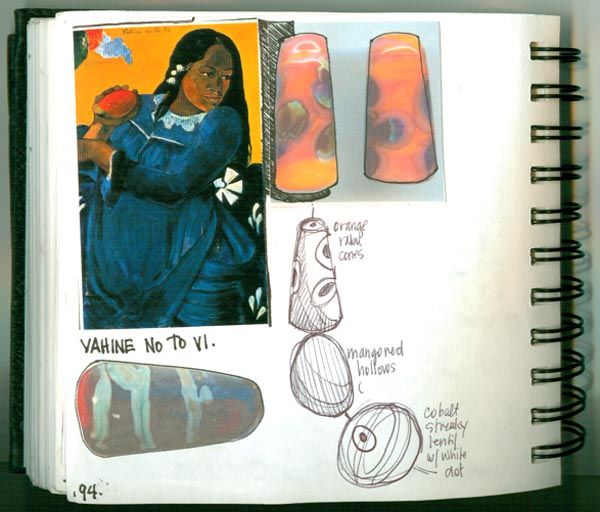 I saw the painting a couple of summers ago in Boston and it completely overwhelmed me. To say it is strikingly beautiful just seems weak - I would need to be a lot more skilled with words to even begin to adequately describe it.
The candy corn shaped beads are two different oranges with large size raku frit, the mango is transparent striking orange and the lentils are transparent cobalt with pressed droplets of white. These are a first go at it - a little tweaking and I think it will work.
The plan is to make enough for a necklace.