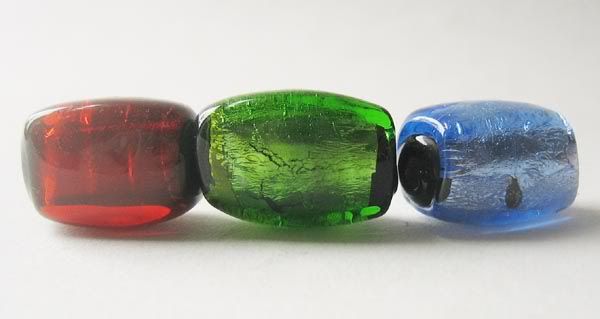 The beginning of a set.
Very simple beads. A small core of black, wrapped in silver then encased in a vivid transparent. The grass green and the light blue worked great, but the striking red is a little too dark and murky.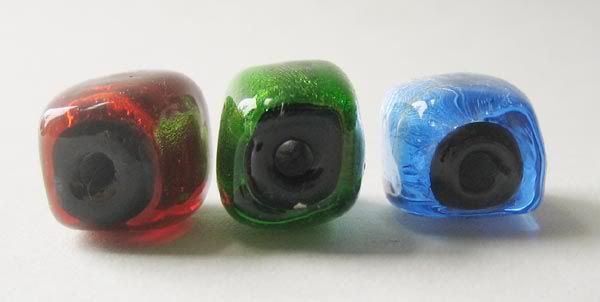 I shaped them with my ice tongs to make curved, elongated cubes.
***
A tip for encasing silver foil - never let the flame touch the silver.
***
Right now, I am not sure where I am going with this set.
Maybe different colors over the black - all with this same shape?
Or maybe just the blue and green in different shapes?
Or maybe just make the blue and green pair into mismatched earrings and move on?
Ponder, ponder.