I know I am late to the party but this
Double Helix
metal rich glass is stinkin' gorgeous.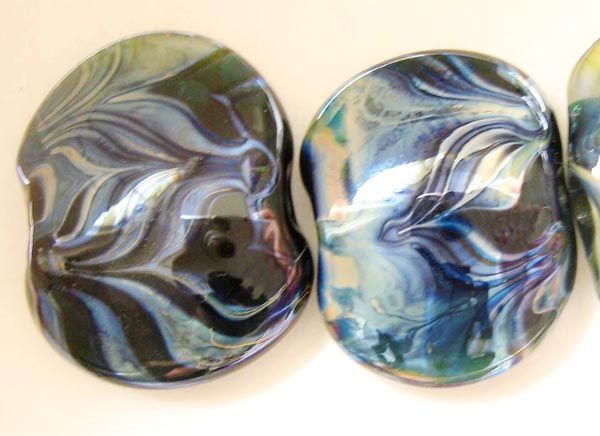 These were made by raking threads of Aurae over a base of ink blue. This picture looks - eh, but the real beads shimmer like an art nouveau Tiffany vase. Everyone who sees them abruptly asks if they can have them, it's sort of funny. I cannot wait to make more.
The drawings are a bit small and wonky, but here are my sketchbook notes to myself on how to do a peacock feather style raked bead.
I swear, it's time to build an ark. We are mildewing. It was lovely and sunny here for a couple of hours this morning, but now the pouring rains are back. This is crazy, we are going to wash away.