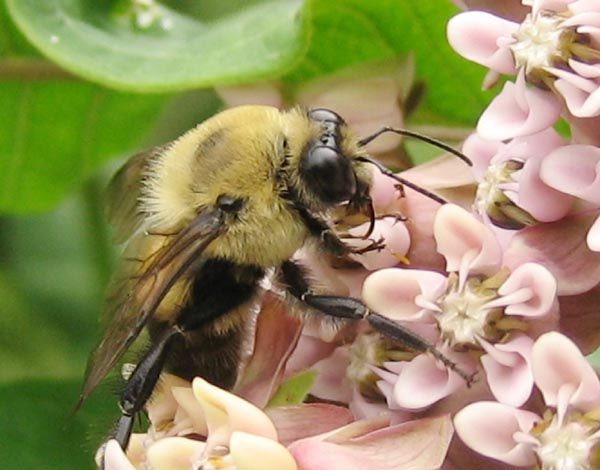 A big old bee in the milkweed.
A heart focal bead made with a center of transparent topaz wrapped in silver foil and dotted with more topaz and an iridescent silver laden glass called Aurae.
The shape is a little wonky. I could have corrected it but sometimes I like to let them be soulfully imperfect - almost painterly. This certainly is not the way of most glass bead makers. There are a lot of perfectionists out there in the flame world. I jump the fence every once in a while and let my beads be a bit wild at heart.
It's too bad they sting, I would love to hold one and see if that yellow fuzz is soft or bristly.