before the beads come off their mandrels they get a nice long warm soak. this makes them easier to remove and then ream out the last little bits of clay resist.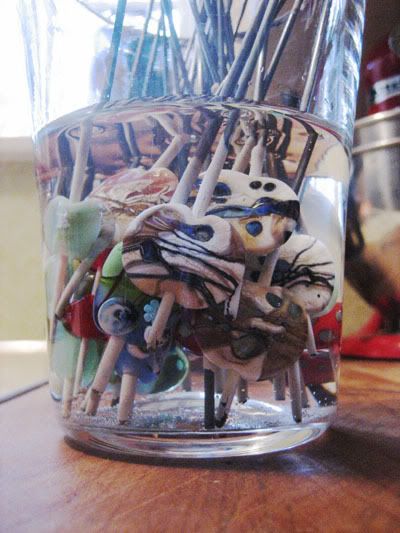 this is last night's production happily submerged on my kitchen counter.
a little bit of a close-up.
ray lamontagne - "joleen"
he may be a bit too much like cat stevens - but who cares?