it'a a bird - it's a heart.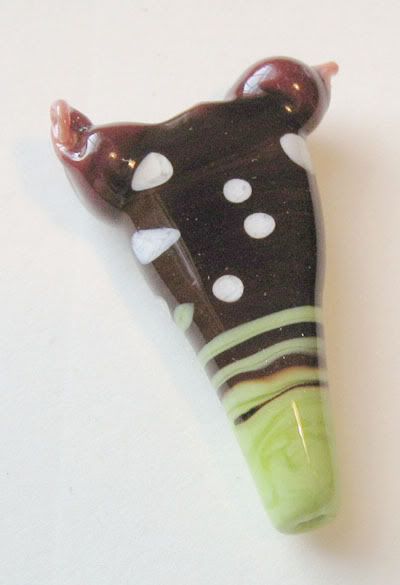 this focal is a full two inches long.
the base is dark special brown, the polka dots are white, the swirly tip is pea green and the bird head and tail are some random bits of red i had on the bench.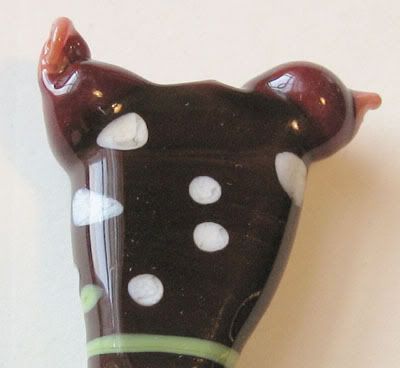 i am enjoying bead making more than ever.
i bought a bunch of new glass last week and when the box arrived i could hardly believe how gorgeous some of the colors were. i am so in love with messy (cims)
sangre
that i am going to marry it.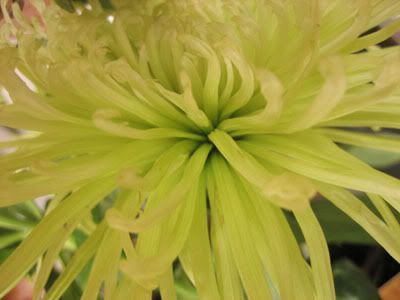 a huge hot house spider mum.
what a treat it was to sit next to it while i had my coffee at the public market this morning. everything is so dead outside that flowers almost seem unreal.