pale, brittle, frozen & empty.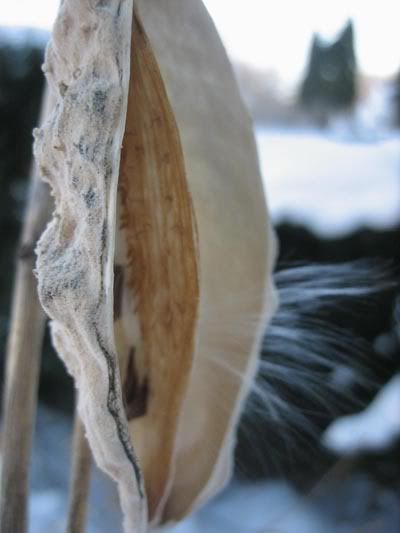 it's the bitter end for my milkweed garden.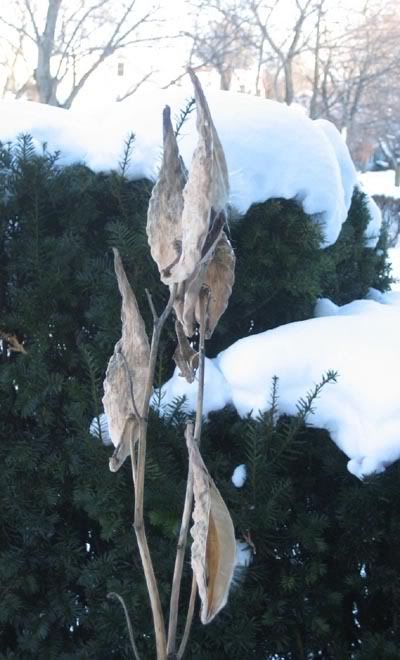 all there is to do is wait to see how many come up in the spring.
(yes, there will be a spring)
if you click on milkweed in my 'flavors' sidebar you can view the entire milkweed saga.