this is one of my secret christmas present crafting projects.
i waited to blog about it because i didn't finish it until today.
i made my daughter, miss margaret, a quilt.
the top and the back were finished by christmas morning.
since it was my first quilt i had no idea how long it took to complete one.
finishing it today was a perfect winter's afternoon project. i watched the obama inauguration train on tv while figuring out how to put the binding on.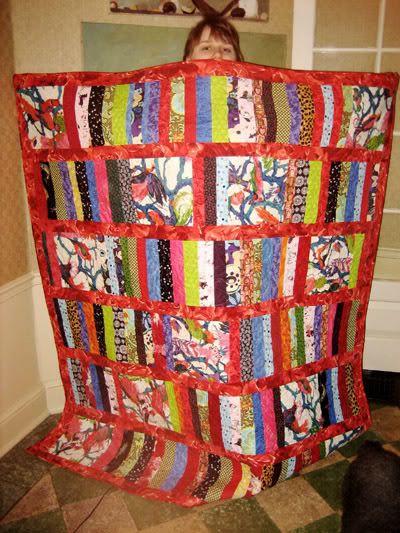 quilt front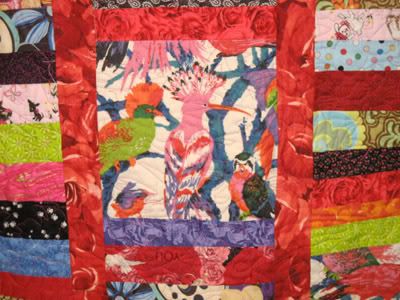 it's no wonder that quilts are heirlooms.
having said that - i cannot wait to start a second one. this time i will have a better idea how long it takes and i will not have a deadline looming -a quilt is definitely not something that you just whip up.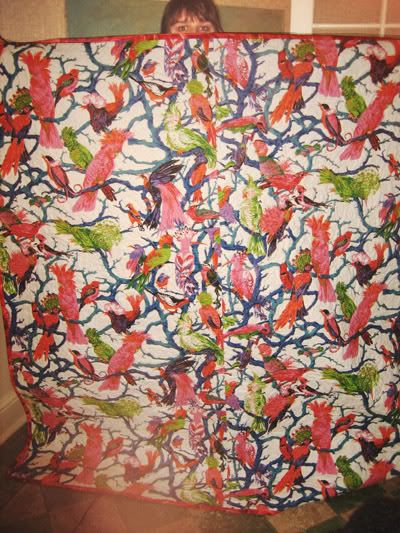 quilt back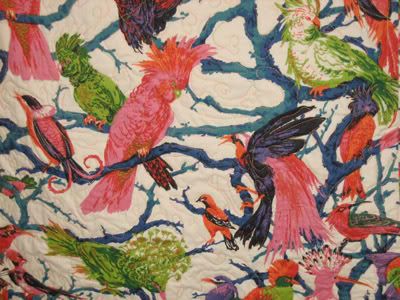 it is made almost completely from vintage fabrics found at estate sales and second hand shops. i did have to go to a store to buy the (bamboo) batting, some cool multi-color thread and the binding fabric - but other than that it is a true scrap quilt.
she's very happy it's done in time for her to take it back to college.
i want to mention that this quilt would not have been possible with out my friend margaret spevak. she's a quilt teacher extraordinaire. check out her website:
quilting with margaret
and her new class schedule.