my plan for today's torch time was to make hearts.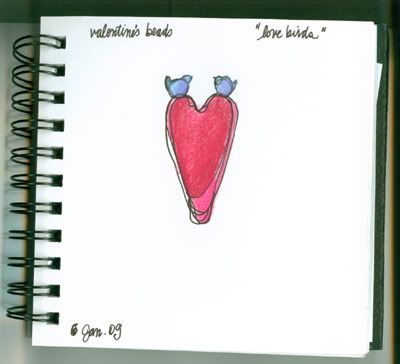 i sketched out a juicy red heart with little periwinkle birds perched on the lobes.
i did make this heart - but i added some swirly white frit to the red - probably a mistake, but we will see. i made some other ones too. for some reason i am excited about valentine's day this year. usually it is not one of my favorite holidays, despite the promise of chocolate. i think, i just want an excuse to make hearts because lately they're my favorite bead shape to mess with.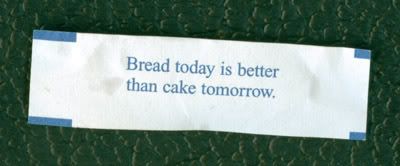 i got this fortune with my chinese food tonight.
what a stupid fortune. personally - screw the bread, i would much rather wait and have cake tomorrow. especially if it's a nice slice of chocolate cake.