the fingerless mushroom mittens are complete -
and ready to be mailed.
i know, i said i was going to keep them but someone in snowy seattle needs them.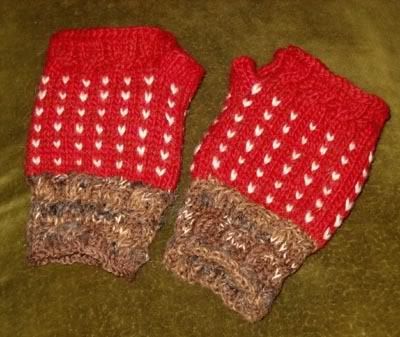 i'll make another pair and then we can match, aw.
one thing leads to another...
a wee tiny test bead.
i am thinking a charm bracelet with wooden beads, some of these little mushrooms, antler beads, etc. a black forest fantasy.
feist 'mushaboom'