oh bliss!
here is one of the first beads made using some of my new glass.
sorry about the coin - i forgot to take a snapshot without it.
when offering your beads for sale on etsy i think it is important to have one picture with an object in it that shows relative size. i could use my hand, but it's so old and crinkly that a nice shiny penny seems a better choice.
the lobes of this heart bead are messy glass(cims) peacock and the soft girly pink tip is messy gelly's sty. the center of the bead was tightly wrapped in a sheet of fine silver foil and then dots of double helix pandora were melted in. yes, i made the leap and indulged in some double helix.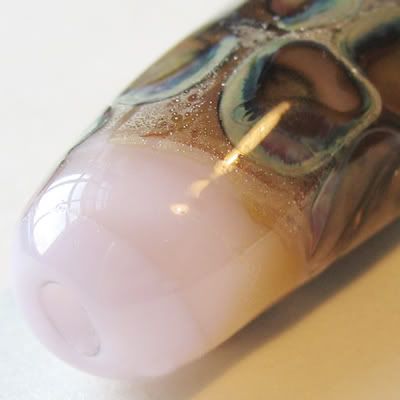 i love that the dots look like water lily leaves.
the whole bead reminds me of monet's water lily paintings.
since this is a valentine's bead i will tell you that one of the places we went on our honeymoon was
monet's gardens at giverny
. for me, it is the most romantic place on earth.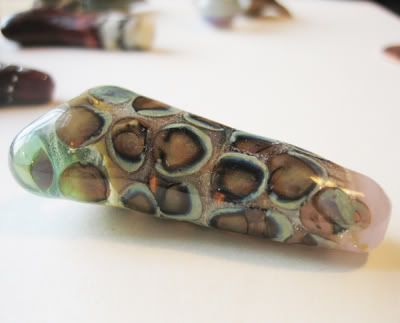 i just listed the bead on
etsy
.