a whole bowl of new heart focal beads.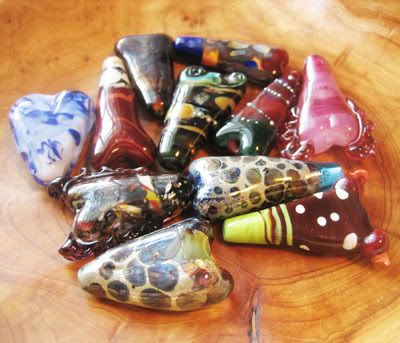 i will be plinking away at listing them on etsy the next couple of days.
look what i came across at an estate sale on friday.
two small old wooden boxes filled with treasure.
open them up and - viola.
steel things to pound words into stuff.
my heart skipped a beat when i found them.