fall is winding down - you can smell the rotting leaves and the air has a real bite to it.
winter will start soon and i have an overwhelming urge to knit up some mittens.
the afternoon was spent reaming out a large flock of almost 30 new little bird beads and then making them into earrings.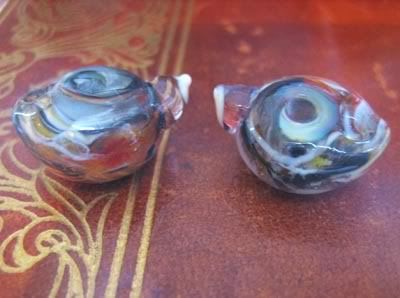 a little pair made with clear glass and a swirled blend of homemade frits.
a wee tiny pair of robins.
and my favorite from the batch - a glowing blue bird, made with periwinkle glass rolled in blue luster frit.