a nice big set of encased foil beads.
they're meant to be suggestive of undersea microscopic stuff -
if you are using a cartoon microscope.
i used all the colors of transparent glass i had on hand -
and lots and lots of silver foil.
my plan is to string them with pearls to make a big necklace.
something really showy for the more fire glass holiday show.
i keep hearing bits of disney's little mermaid in my head
"...everything's better, down where it's wetter, under the sea."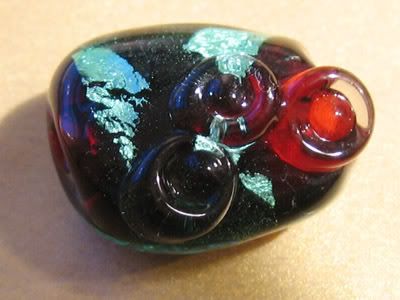 my daughter is almost 20, which means i have watched the little mermaid at least 100,000 times on video cassette.