i love the idea of hand making treasure-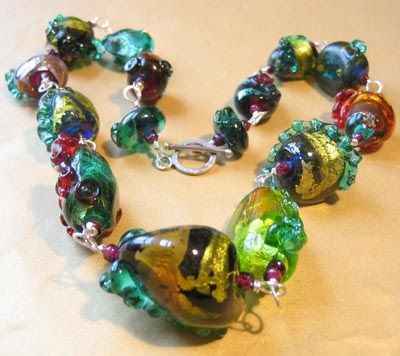 pirate worthy jewelry.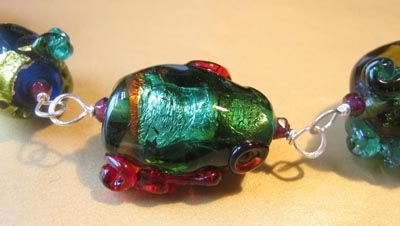 i put the big set of sea creature beads together with hand hammered sterling links -
and little irregularly faceted glowing red garnets.
i banged on a commercial clasp until it has some character, which is something i had never thought of doing before, duh.
the finished necklace is for sale at the
more fire glass holiday sale
which starts on friday. i will be there working friday afternoon and most of the day on saturday.
the studio will really be humming with both glass blowing and flameworking demonstrations. elizabeth and jen have made a mountain of the most beautiful hand blown glass ornaments ever. and if you've been a really good little girl or boy there are elizabeth's giant glass vessels (as seen most recently in metropolitan home) or one of her amazing glass floral chandeliers.