i've been tagged -
by steph of
'
vlaD tHe BaTs aTTiC
'
be sure to check out this blog - her jewelry is sublime.
my assignment is to share 7 random things about myself.
i am a fairly private person - so this task is making me a little bit squirmy.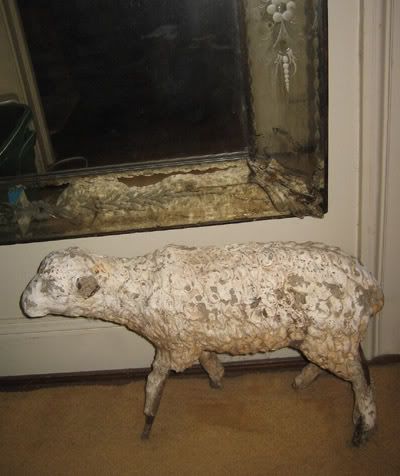 #1. i married late and had only one child - our last name is storms and i gave her two middle names one of which is snow (snow storms, get it?) i knew the baby was going to be a girl, but that didn't stop me from telling people that if it was a boy i was going to give him the middle name of brain (brain storms, get it?)
#2. i grew up next door to my somewhat pennsylvania dutch grandparent's farm. i can milk a cow, churn butter, can food, etc. the fact that steph at vlad the bat has a fine pet chicken is what first drew me to her blog. i loved being around chickens as a child and am constantly threatening to start an urban flock in my backyard.
#3. i hate new stuff. i think there are too many material goods in the world. i try to only have things that wasteful (or dead) people have gotten rid of. i am practically evangelical about this - my friends are always marveling at my garage sale treasures. of course, there are notable exceptions - like underwear, sterling findings and chocolate - which must be purchased new. but there is nary a wine glass, book, clock, all-clad pot or le creuset pan, sofa, comfy chair, lamp, oriental carpet, coach handbag, garden hose, screwdriver, nail, light bulb or art supply in this house that was purchased in a store. i try to buy everything this way - potting soil, cleaning supplies, scotch tape, pot holders, bobby pins, cotton balls, yarn and clothing. it is my own brand of radical green culture. i own only the finest things that other people were done with. and yes, i even bought my car at an estate sale.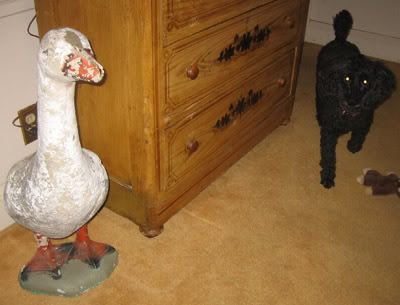 #4. i love fire - beadmaking is the perfect craft because it is all about fire.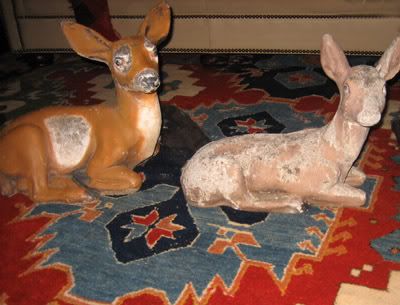 #5. in 1982 i had waist length cotton candy pink hair.
#6. ocd - i have it, a mild case. i am a numerical sorter - these days it's well under control.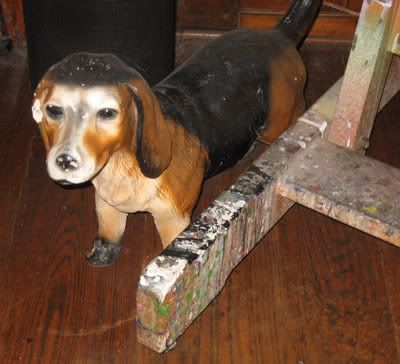 #7. i collect old cement lawn animals and display them inside my home.