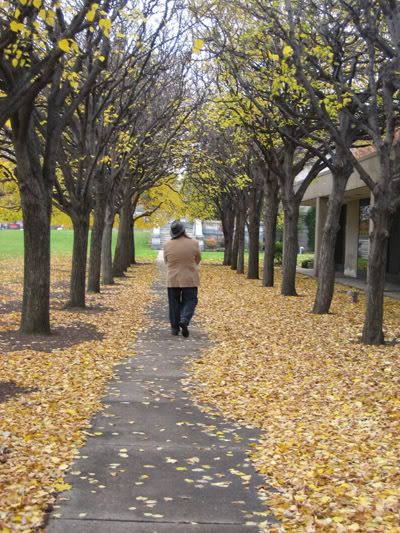 we went on a rainy sunday outing today. it was the fine craft show at the memorial art gallery, that's my husband on the sidewalk in front of the museum.
inside the museum elizabeth and jen from
morefire
were exhibiting blown glass and
nancy valle
was selling her beautiful ceramic and glass jewelry.
and - kerry bogert was there!
i have been dying to meet her. i love her blog '
kab's creative concepts
.' she was way too busy to have a real chat but it was fun to get a minute with her and see all her lovely jewelry up close. believe me - it's even more gorgeous in person - the sparkle and vibrancy of her colored glass is incredible. the best way to describe it is to say that it sings.