i have so much new jewelry to share with you...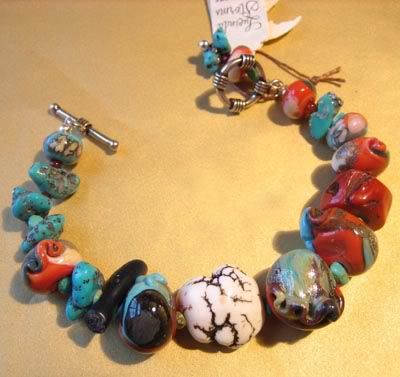 there's lots of stuff in this bracelet besides my glass beads - coral, nice mexican turquoise nuggets veined with silver, one big white turquoise nugget, a black coral branch and some tiny turquoise chips used as spacers.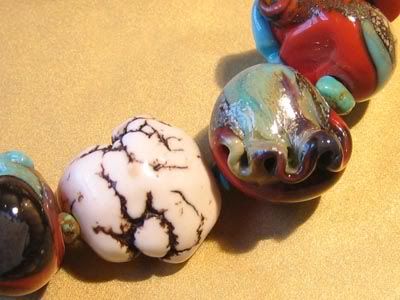 the colors of moretti glass i used in these beads are coral, turquoise, dark ivory, light ivory, red and black. just globbed it all on randomly then rolled them in bits of silver foil. the ruffles were made at the end by spot heating and twisting with my tweezers.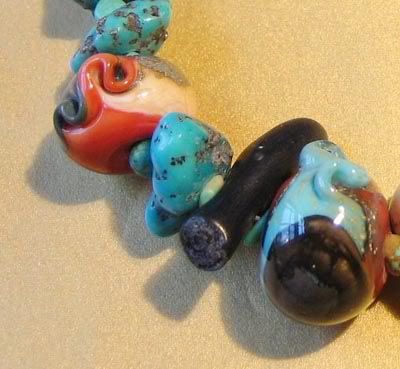 it's snowy and cold here today - i wish i could just s'lounge around with the poodles doing nearly nothing, but bead duty calls. i am watching over an open torch session this afternoon. it's one of my new favorite things because i get to see all the stuff the experienced bead makers are doing and show the newbies some tricks and help them with their basic skills.
little miss college comes home today for thanksgiving - i cannot wait to see her and enjoy the amazing energy she brings back to the house. it's too quiet here without her and her friends.