last week most of the leaves had finally fallen off the three ginko trees in my yard, they are always the last leaves to give up and admit that winter is here. they cling to their branches for weeks after the maples and copper beeches have dropped everything and bunkered down for an another upstate new york winter.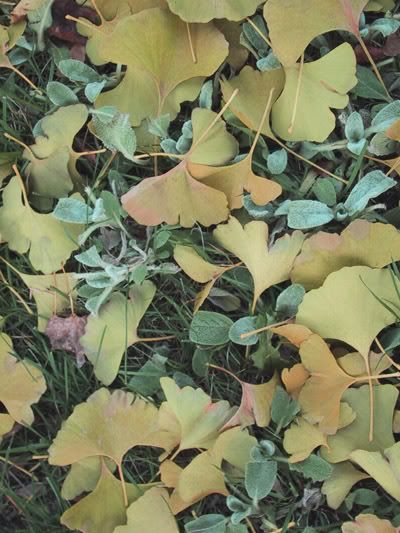 the honey colored ginko leaves against dark blue green grass with the little bits of lamb's ear (that has crept out into my yard from the flower beds) were the color inspiration for this set of topaz and teal glass beads.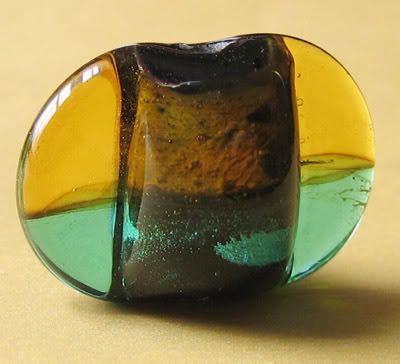 they are encased silver foil beads.
each bead started with a barrel shaped black core which was rolled in silver foil. next, one end was encased in light topaz and the other in teal to make a nice round bead. finally, they were re-heated and squeezed on the each side with my tweezer mashers - which makes this little cartoon bumblebee shape.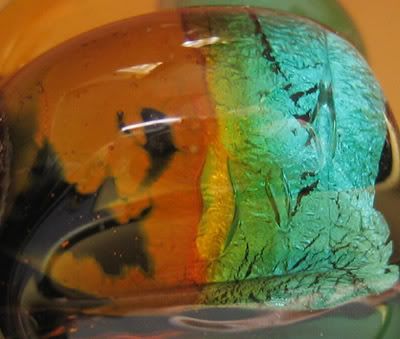 a close up of the foil.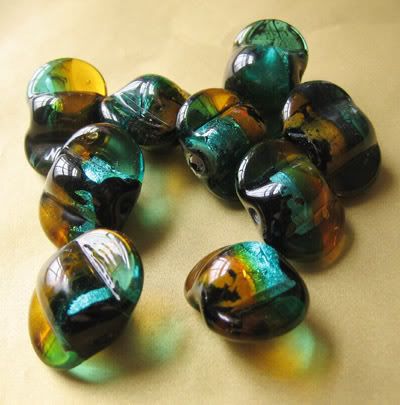 the whole set of nine matching beads - each bead is a little bigger than a nickle.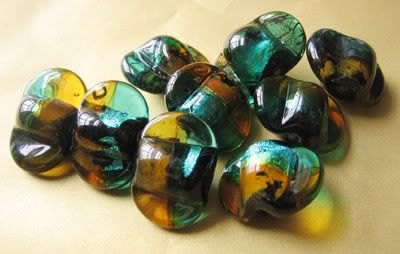 i think i am going to add some amber and make a necklace from them.