an everyday necklace.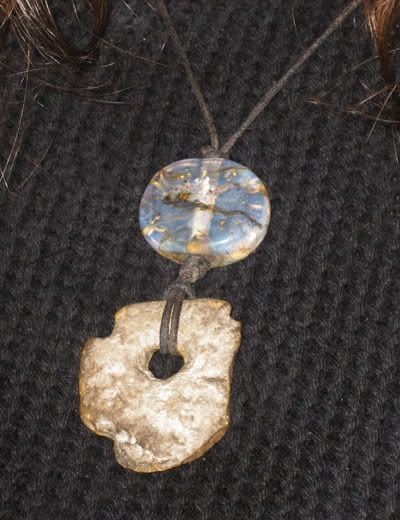 made with a stone from taughannock falls, a bead and a piece of leather cord.
the bead is made with one of my favorite glasses -
messy cirrus
.
it's a foggy, milky white glass that is very mysterious, it needs some patient striking to develop the cloudiness, but nothing too picky. this hand shaped coin shaped bead has a bit of raku swirled around inside it.
if you're not using cim's (creation is messy) glass you are really missing out, they make some of the most sensational 104 colors out there.