i did stay up and make a new necklace to wear today.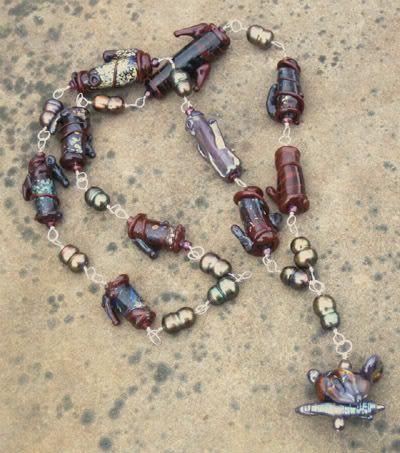 it has some of the glass branches that i made months ago but never used because i think they're probably too fragile. oh well, if i break them it's different.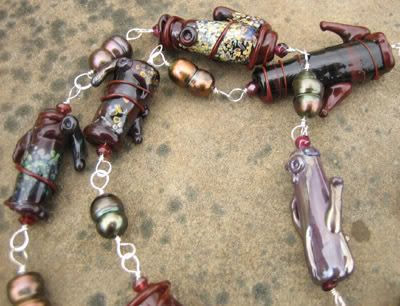 the sticks are interspersed with some 'oil slick' black freshwater pearls and tiny, tiny hand faceted garnets.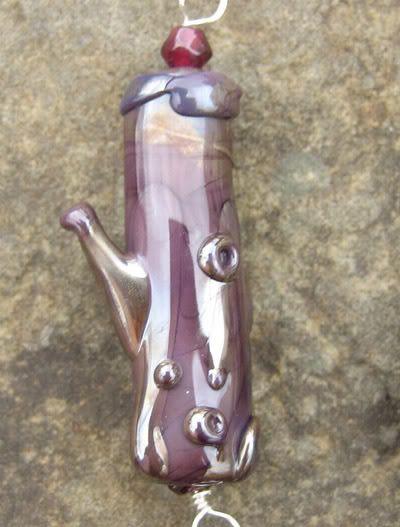 this one is light silver plum glass - a favorite glass color.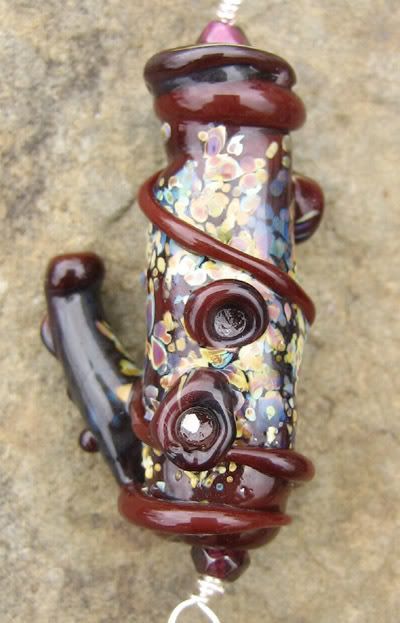 this stick is dark special brown with fine raku frit.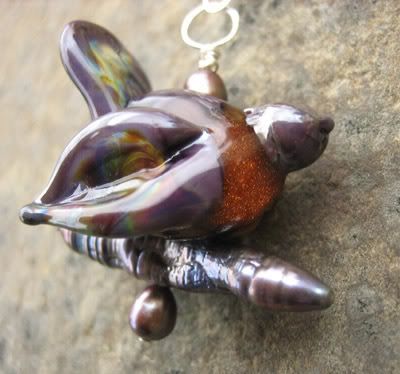 the little blackbird is dark silver plum with raku frit and the breast is a large chunk of encased goldstone and he is perched on a freshwater black stick pearl.