mine,
mine
, mine
!
look what i found at an estate sale today.
it's a cherry vintage sewing machine - works like a dream.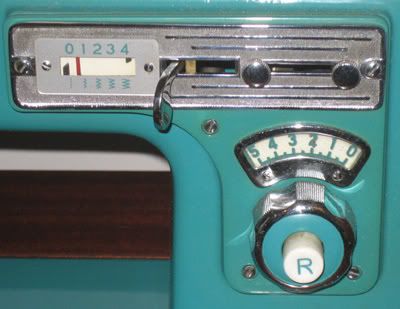 it's the modern-matic, model naz, super zig zag.
look at that design -
just like a late 50's plymouth belvedere coupe...
this little sweetie came with a lovely wooden case, all her manuals and deluxe attachments. i say,
$20.00

well spent
.