i am participating in a fund raising event for my local art space.
it's called 6x6x2008, the rochester contemporary is going to sell 2008 6" x 6" works of art for $20.00 each.
it feels like i am off to a good start - i want to complete 9 and the first 4 are well on their way.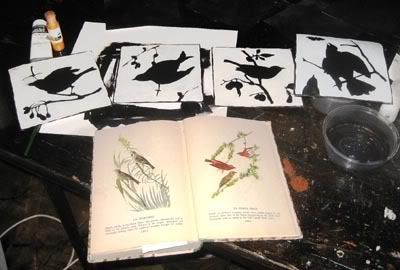 they are the first paintings i have done since moving out of my old studio months ago. it's still very unsettled and i am unhappy with my work space, but it felt wonderful to paint again.
these small paintings are acrylic paint on paper, each is a from a series of drawings and paintings which mess around with shapes and images from audubon's birds of north america.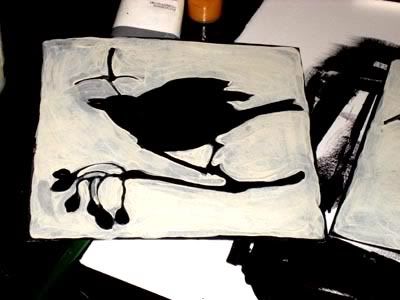 #281 - slate-colored junco
#273 - purple finch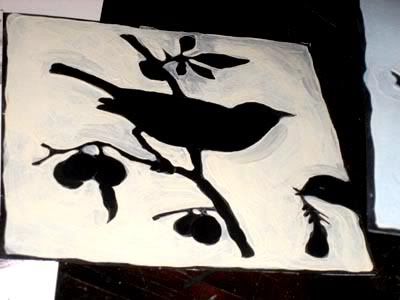 #271 - painted bunting
#266 - two grosbeaks
* the number in each title refers to the reference # of the audubon print.