i have a friend who roasts the best coffee in the world.
no, seriously, he roasts the coffee for cafe daniel in nyc and many other famous restaurants and their chef/owners.
i am seriously spoiled by his coffee.
joe roasts at the public market here in rochester, ny - in building #55.
if you're at the market trying to find his new location, it's the big red building that says public footware at the top. he will sell beans to walk-ins.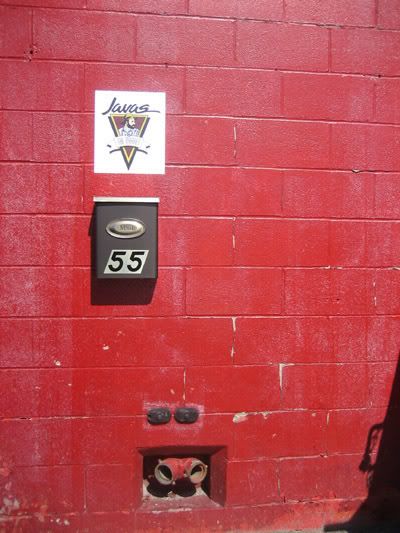 the space has this picture perfect, big, blank, white wall.
how i covet that wall. with a little persuasion he let me hang one of my large paintings on it.
you can see the big sacks of raw beans waiting to be flame roasted there on the left side of the pic in front of the black brick column.
the oil painting is called 'night gardening."
it's 6 feet wide and looks like a postage stamp on that huge warehouse wall.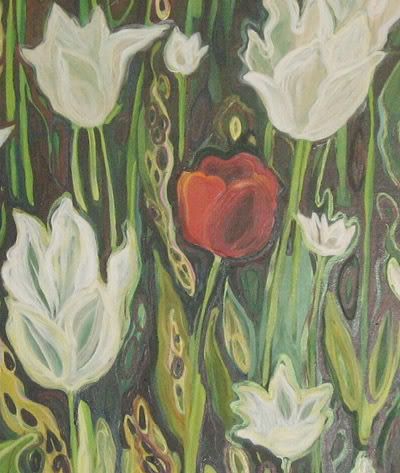 a detail of the center red tulip.
here is the original photograph i worked from -
a huge white tulip bed with one red interloper.
a glamor shot of joe's true love, his new roaster.