i make my audubon paintings & drawings from a really old, cheap edition of audubon's birds of north america.
while working on the paintings i usually mess around in the book too.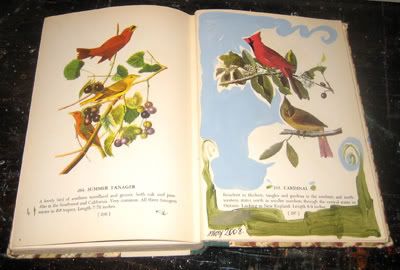 on the right is the page of cardinals. i pushed some leftover paint onto the page the other morning before cleaning up.
i really like the pastel french blue with the red bird.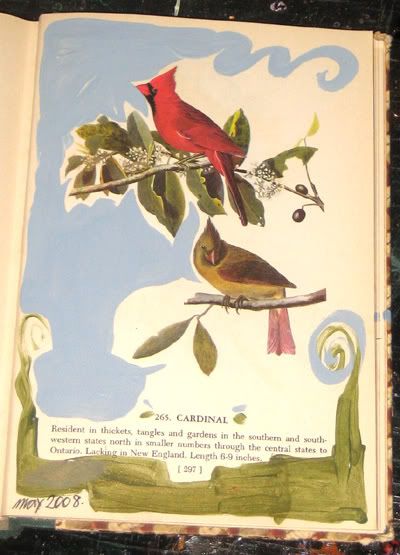 eventually, i imagine, the book will be something kinda special - all full of altered illustrations.