i would rather draw flowers than anything else.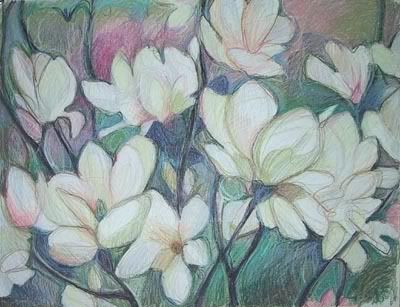 white magnolias - neocolor II crayons on paper, 18" x 24"
a couple of details from the drawing
i love my professional crayons, if you don't have any, you need neocolor II crayons. there is just something too funny about the idea of professional grade crayons. but seriously, they are a delight to work with because the crayons are so buttery soft and the pigments are very saturated.
the magnolias in the park behind my house are blooming.
someone's love imortalized in tree bark.