yesterday i saw the most luscious candied satin macro photographs of tulips.
please, look at them here on
"the fading rose
."
they were so delightful that i had to be a copycat and trot my macro lens out into the tulip bed today.
what is that fuzzy hair on the tip of the bud? mysterious stuff nature.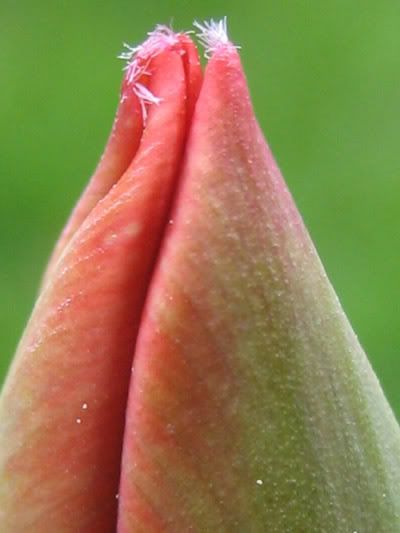 i hope that the author of that blog does not mind me being so inspired by her.
hers are so much more beautiful.
i need to remember to plant some parrot tulip bulbs in the fall.